FROM MAGAZINE: Driving change through innovation
<p style="text-align: justify;">Innovation, sustainability and 'next-generation simplification' were the buzzwords at IATA's recently concluded 11th World Cargo Symposium. The theme of "Transforming Today to Shape Tomorrow" at this year's World Cargo Symposium drove discussions, challenged assumptions and looked at ways to get ahead of the digital disruption. The industry body urged the air cargo stakeholders […]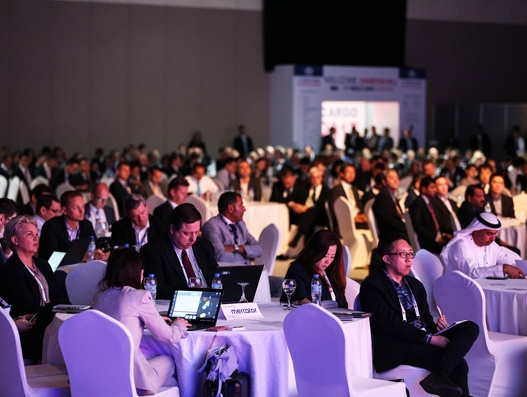 Innovation, sustainability and 'next-generation simplification' were the buzzwords at IATA's recently concluded 11th World Cargo Symposium. The theme of "Transforming Today to Shape Tomorrow" at this year's World Cargo Symposium drove discussions, challenged assumptions and looked at ways to get ahead of the digital disruption. The industry body urged the air cargo stakeholders to accelerate the pace of modernization and focus on delivering high quality service.
"Listening to the customer has never been more important. The positive forces currently supporting growth are good news. But our customers are telling us that they expect more. Complicated and convoluted paper-based processes that are basically unchanged from the 16th century are still being used in air cargo today. Our customers pay a premium to ship by air and they rightly expect modern processes and high quality services," said Alexandre de Juniac, in his first-ever 'State of the Industry' address as IATA's Director General and CEO.
De Juniac pressed the need for industry transformation on two key fronts.
Simple modern electronic processes: The e-freight initiative has been on the air cargo industry's agenda over a decade. One of the main elements of e-freight has been the adoption of the e-airwaybill. Global e-AWB penetration is nearly at 50 per cent. And the target expectation—set by the IATA Board of Governors—is to be at 62 per cent by year-end. "As needs arise, we will find solutions that move us towards the vision of an industry with simple, modern processes. The work is fundamental and the approach must be methodical. At the same time, we must find ways to accelerate the pace of change," he said.
High quality services: Two of the fastest growing and most profitable parts of the business are focused on meeting specific customer needs. These are e-commerce as well as time- and temperature-sensitive cargo such as pharmaceuticals. "Market expectations are evolving. We should not put all (or most) of our eggs in one basket—that of speed. The fast-growing e-commerce, and time- and temperature-sensitive goods markets demonstrate the need for quality. And the speed with which companies like Uber, Booking.com and Airbnb disrupted their respective industries tells us that we must constantly innovate," said de Juniac.
"Shippers today want responsive services based on intelligent systems able to self-monitor, send real-time alerts and respond to deviation. Technologically speaking, this is totally possible. The key to this and other innovations is using data efficiently and effectively. Finding solutions to unfulfilled (or even unrealized) expectations creates value for customers. And that propels a business forward," he added.