FROM MAGAZINE: 25 years on, Air Logistics Group goes from booking middlemen to strategic partner
Founded in the United Kingdom in 1994, Air Logistics Group (ALG) has developed significantly from the traditional 'general sales agent' to a strategic partner offering the highest level of value added services to its airline and forwarding partners. As ALG completes 25 years, Stephen Dawkins, founder & chief executive officer of ALG, speaks to Reji […]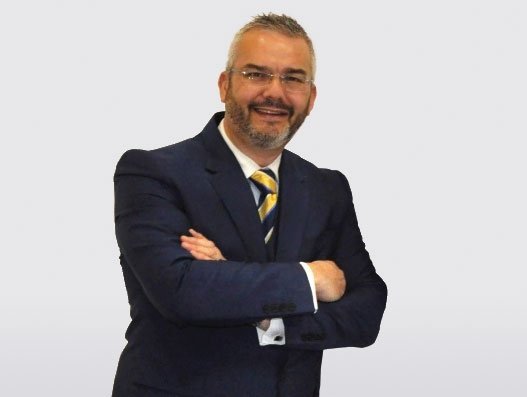 Founded in the United Kingdom in 1994, Air Logistics Group (ALG) has developed significantly from the traditional 'general sales agent' to a strategic partner offering the highest level of value added services to its airline and forwarding partners. As ALG completes 25 years, Stephen Dawkins, founder & chief executive officer of ALG, speaks to Reji John, about many more exciting years ahead providing airlines and forwarders with a reputable, financially sound partnership that can deliver in terms of revenue, network coverage, digitalisation and manpower. Edited excerpts.
What is the geographical spread of Air Logistics Group?
ALG is a worldwide company with 88 offices in 48 countries. The company has over 280 employees across all six continents.
Could you give us a sense of the value and volume of cargo sales that ALG does annually and the total number of airway bills processed?
ALG generated over $560 million cargo sales, sold over 323,000 metric tonnes of cargo and processed over 440,000 AWBs in 2018.
How do you assess ALG as a GSSA as it completes 25 years?
Our business has come a long way over the last 25 years, airlines have come and unfortunately gone, but we are still here, striving to provide the highest level of service to our airline and freight forwarding clients. ALG has matured over the years and developed into the ultimate professional outsourcing company recognised and respected by its peers across the globe in the cargo industry. We are very proud to have a dynamic management team and to have so many progressive managers with airline and handling company experience driving our business. These managers bring tremendous knowledge and experience, which compliments other younger members of the ALG team that have arrived from outside of the airline business. This mix of experience and enthusiasm has always been the driving force behind our success.
How has ALG changed over the last 25 years from a sales agent to a strategic partner to airline customer?
25 years ago, GSA companies were seen as 'booking' middlemen, many GSA contracts were 'handed' to previous cargo managers as they left or retired from the airline. 1990s and 2000s have seen a huge change to the cargo airline industry. Airlines are focusing on their core business of expansion and growth of their passenger business. This has brought huge opportunity to professionalise the GSSA business over the last 25 years. You now have well financed professional GSSAs that can offer a whole range of outsourcing solutions to airlines.
What has been the most significant challenge for ALG so far?
Our biggest challenge is to be recognised by our industry governing body, IATA. Outsourcing cargo by airlines continues to increase year on year and now stands at over 25 percent of cargo revenues worldwide. Many GSSA companies are barely recognised within IATA albeit to pay fees for certificates and data. We are still not seen as adding real value to the cargo industry, even though we make up a quarter of the worldwide cargo revenues. We will continue to strive to have our voice heard with IATA in the coming years.
How is digitalisation changing the role and function of GSSAs and what is its impact on the growth and evolution of ALG now?
Digitalisation is happening and something that we should embrace in the 2020s and use to our advantage. Customers want information almost instantly; even emails are becoming too slow. ALG continues to invest in digitalisation and in 2021 we have some very exciting announcements in the digitalisation revolution.
Going forward, how do you see ALG evolving as a GSSA in the rapidly growing digital era?
As mentioned before ALG is embracing the digital era. In the same way that the high-street retail industry is changing and being overwhelmed by the consumers appetite for online shopping, so too the airline cargo industry is being overwhelmed by the demand from shippers via their forwarding clients to speed up the quotation to booking process. ALG is developing these tools that can deliver on what the customer wants at the speed they desire. We have some very exciting developments in 2020 in this field.
As a GSSA, do you have a digital strategy to address challenges of the modern-day business?
Information technology is the key digital strategy that ALG is focusing on. ALG will continue to invest in business intelligence tools which can provide data on how many quotes are received, how many of those quotes are turned into bookings, response times, customer details and why a shipment may have been lost. This data will be critical to airlines as it can help them predict when monthly volumes are going to be ready so that they can match the available capacity in the market. Developing these digital tools will be what allows ALG to continue to strive as a GSSA leader in the challenging cargo industry.
Global air cargo industry is going through a downturn and the demand for air cargo has been on the decline for the entire period of 2019 so far. As a GSSA how do you intend to innovate to stay in the business?
The key to success when facing the coming new economic cycle is be ready to adapt accordingly. We must continue to maintain the highest service levels for our forwarding and airline clients, while focusing on digitalisation and expanding our vertical product offerings to airlines, primarily in training, compliance, and back office functions.
Do you think that factors like Brexit and tariff wars have contributed to the slowdown in air freight demand?
Downturns have proven positive for GSSA business. They bring opportunity. The market has softened this year; however regardless as to whether that is from the uncertainty of Brexit or tariff wars, ALG has a very strong network around the world. So, our risk is spread over the entire network, one country may be challenging while another proves positive.
Are there any focus areas for ALG with respect to the geographies it operates?
ALG covers all six continents. Europe has been where we were established 25 years ago. It's a place where growth is fairly limited to single digits. Our focus over the last 10 years has been Asia. We're seeing double-digit expansion in Asia and we will continue to invest and grow our business there. If it becomes necessary to open additional offices across the globe we shall continue to do so. We're an organisation that's willing to invest in the future.
Where do you see ALG in five years from now? What will form the DNA of ALG as a GSSA?
ALG will continue to be an industry leader but the DNA behind our success has always been the quality of service. Add that together with the speed of new technologies and ALG will be able to provide its airline clients with an accurate data lake of information, supported by artificial intelligence that can process enquiries and create bookings at breakneck speed.
This feature was originally published in STAT Trade Times' November 2019 issue.