Freight forwarders innovate to stay in the race
In the freight forwarder's market, it's survival of the fittest; only those with the highest productivity will be able to grow in the long term. Obviously, digitalisation plays a key role in this push for increased efficiency.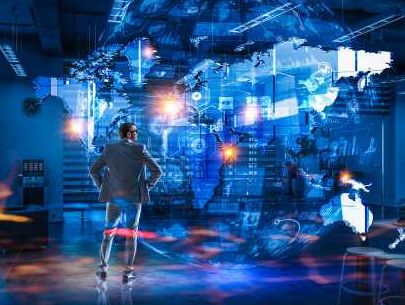 In the freight forwarder's market, it's survival of the fittest; only those with the highest productivity will be able to grow in the long term. Obviously, digitalisation plays a key role in this push for increased efficiency. The fact that digitalization is no longer a choice for them but a necessity has been apparent for over a decade and the current Covid-19 pandemic has only elevated that need. As the current capacity crunch has led to volatile rates, advanced IT tools are now leading freight forwarders to a data-driven world.
The logistics industry is becoming increasingly dynamic and uncertain. Between the ongoing pandemic, geopolitical upheavals and the US-China trade war, a resilient supply chain is the need of the hour. Freight forwarders are hence pushed to increasingly innovate to be able to cope with these challenges. This has led to a new breed of digital platforms for the freight forwarding community that address inefficiencies and work towards an agile and transparent supply chain.
Over the years, not only multinational corporations (MNCs), but a lot of smaller freight forwarders have recognised the need to make investments in technology and have taken various steps to be abreast of requirements. The investment is something that has to be phased in, and it rapidly brings its own efficiencies both in terms of cost and generating additional revenues. There are also various avenues, including shared platforms which reduce the cost initially for forwarders with a smaller investment appetite. Although deployment strategies might look different, at the end, everyone can and has the opportunity to increase their digitalization initiatives. "Air freight is all about speed, and in the Covid-19 era, it has become even more critical to deliver equipment like PPE, other protection gear, and medicines in a short time frame. This is not possible without deep intervention of technology. The landscape has changed from delivery of delayed sea freight to air freight commodities that require a technologically driven, rapid supply chain," said Madhav Thapar, vice president - South Asia and managing director - India at C.H. Robinson.
Seizing the opportunity
C.H. Robinson recently joined hands with Microsoft Corporation to digitally transform supply chains by combining the freight forwarder's proprietary global multimodal technology platform Navisphere with Microsoft Azure and Azure IoT to meet the changing demands of global supply chains. C.H. Robinson utilizes Azure IoT Central to integrate IoT device monitoring into Navisphere Vision to measure temperature, shock, tilt, humidity, light and pressure in shipments. "This solution is being implemented across Microsoft's global supply chain, in a mission to provide 100 percent real-time visibility to every shipment as it moves from the factory, to distribution centers, and ultimately to one of their millions of customers. This initiative supports Microsoft's Xbox, Surface, and PC accessory teams, as well as their Azure cloud data center and infrastructure," said Thapar. The solution has helped gain scalability, data security, and increased application speed, which benefits the global freight forwarder's customers and carriers around the world.
In mid-July 2020, CEVA Logistics launched myCEVA, a new transactional platform enabling shippers to manage their shipments' journey online. This new platform aims at giving customers greater control over the booking process while simultaneously improving efficiency through greater process automation. Customers can instantly receive quotes, make bookings and track shipments in real time. CEVA Logistics further announced that additional functionalities to further improve the customer experience will be added in the coming months, which includes amobile app, a self-service customer support portal, enhanced live tracking capabilities and electronic bill of lading. "At CEVA Logistics, we have identified digitalization as a cornerstone of our strategic turnaround and transformation plan. We are therefore excited to present myCEVA, a significant achievement on this path to reinventing the logistics industry and pioneering its development," stated Mathieu Friedberg, chief executive officer, CEVA Logistics in a company release while announcing the launch of myCEVA.
Another important player Flexport has upped its game for its customers with its digital offering and knows exactly what the customers need. After interviewing over 100 clients and suppliers and reviewing all platform engagement metrics beginning in 2019, Flexport's research and development (R&D) team found that suppliers care more about completing tasks to get shipments going, whereas a large importer wants to parse through large shipment volumes. That's why the team developed personalized experiences for logistics managers at large and small importers, as well as suppliers. This includes a tailored experience when a client logs on to the platform, along with the most important data and information they need right then and there.
Flexport's digital platform was one of the first companies to offer cloud software and data analytics platform
Flexport's platform offers both clients and their dedicated Flexport operations teams deep supply chain visibility. A benefit of this is higher quality data. "Just look at the quality of data our suppliers provide via our platform — it's 4-4.5x greater than information shared over email. Higher quality data helps us more accurately forecast client demand, ensuring we only book what clients need instead of overbooking vessel or freighter space and then cancelling like many other forwarders do to the detriment of carriers and clients alike. In the end, our carrier partners are able to trust and depend on us for guaranteed volume and outstanding communication," remarked Neel Jones Shah, EVP and global head of airfreight, Flexport.
Meanwhile, logistics player Tigers has opted for an innovative tasked based freight operations system, which allows bookings and shipments to be broken down into buy ambien online next day delivery tasks and then individually executed, checked, and monitored. This allows bottlenecks to be identified and sorted out, as well as ensuring that all tasks are performed at the correct time.
"Using one global tool (global platform) has allowed for the removal of redundant steps in terms of file registration, errors when duplicating information, as well as speed of information transfer. This has improved the quality of data and file processing time. The visibility of the data has allowed for automated tracking and milestone updates. Having the data available at both ends of the supply chain has also reduced the need to send emails or follow up for the information required. The financial intercompany data allows for auto posting of invoicing, reducing capturing time and potential errors," said Paul Lawrence, managing director, South Africa, Tigers.
Last year, Hong Kong-headquartered Kerry Logistics implemented Internet of Things (IoT) with the introduction of smart sensor to enable complete supply chain visibility and sophisticated security measures. With real-time information available on the digital supply chain, the freight forwarder is able to timely and useful data to international customers for agile decision making and response to achieve ultimate supply chain optimisation.
The sensor-based logistics solution utilises smart sensor devices to monitor cargo across ocean, air, and ground transportation around-the-clock. The devices, accepted in over 190 countries across the globe, transmit seamless data on location and environmental variables including temperature, pressure, tilt, shock, humidity, and pilferage to multiple stakeholders along the supply chain, facilitating their cooperation and timely reaction to unforeseeable circumstances.
"End-to-end visibility has become a prerequisite to the agility to any supply chain," Mathieu Biron, managing director – global freight forwarding of Kerry Logistics in a media statement. "Global supply chains are increasingly complex. Our adoption of smart sensor provides international customers with greater visibility and control, thus improving the quality of their operations, exception management, and demand planning. And do so at lower operating costs." Such sensor-based solutions are particularly helpful for time and environmental-sensitive shipments such as in the healthcare and pharmaceutical industries.
Meanwhile, Hellmann Worldwide Logistics inked a deal with CargoWise transport management system (TMS) for all air and sea freight operations. The platform can execute transactions covering freight forwarding, customs clearance, warehousing, shipping, tracking, land transport, e-commerce, and cross-border compliance. Using the platform would standardise systems and databases "enabling more efficient resource usage across the entire supply chain," the company said in a statement. Once the pilot phase is completed, Hellmann will implement CargoWise across 42 countries including the US, Australia, Germany, the UK, India, South Korea, South Africa and Hong Kong.
Mind(set) over matter
"There are so many opportunities to introduce and invest in new airfreight technologies. Procurement, operations, customer service; we have a massive chance to address the industry's inefficiencies. We'll all benefit from a more modernized air freight industry because as it improves and grows, so will we," said Flexport's Shah.
A recent study conducted by Shipping and Freight Resource shows two-thirds of freight forwarders reporting that they intend to invest more in technology as a result of the crisis, and numerous industry leaders and analysts see the pandemic as pushing tech from being considered unnecessary or nice to have, to essential for moving forward or weathering the next storm.
"In general, the key to profitability in a downturn is based on a company's flexibility and solutions. For Tigers, the ability to rapidly prototype and build cloud native solutions has been really important. In two weeks, we designed, developed, and built a custom, combined data warehouse and integration tool for one customer; modest in size to start with, but capable of scaling to huge sizes, almost instantly as required," said Mark Gatenby, chief information officer, Hong Kong, Tigers Limited.
While there are many avenues to explore, there is an urgent need to establish innovation as a key to success among the freight forwarders both large and small. "Cloud systems are available to both small and large forwarders, so it is more the mindset within the forwarders that is important – it's not the size of the dog in the fight; it's the size of the fight in the dog," Gatenby added.
"We have been fortunate to be early adopters in the technology space. Those not agile enough to change from a "this is how we have been doing it" mentality will see market share reduced as others take the leap into the digital unknown of allowing advances in technology to shape the solutions we bring to market. We also believe that the future of trade will be e-commerce business and without the necessary technology you will be excluded," said Tigers' Paul Lawrence.
Laying stress on the power of technology in the current crisis where majority of firms moved to working remotely, Shah said, "The Flexport Platform is cloud-based, and allowed our clients, partners and staff to operate from home without a glitch. Where we saw our competitors struggling to transition with supply chains suffering as a result, we were able to procure scarce airfreight capacity for PPE shipments and meet the almost 800 percent increase in premium ocean services demand, all from home."
They need to effectively utilise shipping space and tighten their costs, while meeting the high expectations and demands of the customers. Information technology (IT) plays a central role in relieving freight forwarders from business pressures. Equipped with digital tools, freight forwarders can become proactive, rather than reactive, when it comes to problem solving on potential issues and responding to client needs.