Fraport reports growth in revenue despite challenging market
Aug 7, 2019: Fraport Group, one of the leading airport operators, has reported growth in revenue and earnings in the first half of 2019, despite the overall challenging market environment. The airport operator is responsible for managing several airports worldwide. Out of the several airports, it is the operator of one of the major German […]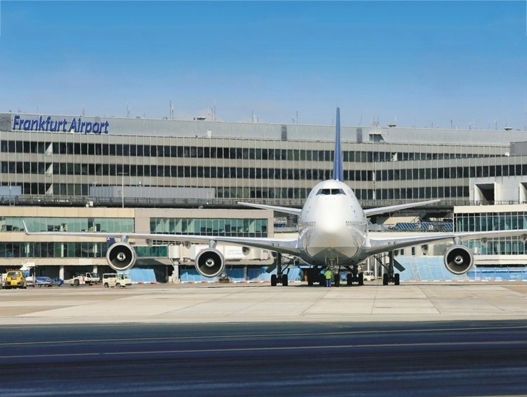 Aug 7, 2019: Fraport Group, one of the leading airport operators, has reported growth in revenue and earnings in the first half of 2019, despite the overall challenging market environment.
The airport operator is responsible for managing several airports worldwide. Out of the several airports, it is the operator of one of the major German hubs, Frankfurt Airport.
The company saw group revenue increase by 5.2 percent to EUR1,513.9 million and net profit rise by EUR24.1 million or 17.1 percent to EUR164.9 million in the reporting period.
At Frankfurt Airport, factors contributing to revenue growth included higher proceeds from ground handling services and infrastructure charges, as well as from the retail and parking business.
In Fraport's international portfolio, major contributions came from the Lima Airport Partners subsidiary in Peru, as well as from Fraport USA and Fraport Greece.
The Group EBITDA (earnings before interest, taxes, depreciation and amortization) advanced by 10.9 percent to EUR511.5 million in the reporting period. This amount includes a EUR22.8 million positive effect resulting from the first-time application of the IFRS 16 accounting standard.
When adjusting for this effect, EBITDA grew by EUR27.4 million or 5.9 percent. The increase can be attributed, in particular, to the positive performance of the Ground Handling and Retail & Real Estate business segments in Frankfurt, with both segments benefitting, among other things, from traffic growth at Frankfurt Airport.
Effective January 1, the mandatory IFRS 16 international financial reporting standard establishes new rules for the accounting of leases. Specifically, this affects the accounting of lease contracts concluded by the Group's Fraport USA subsidiary. The application of IFRS 16, on the one hand, led to lower operating expenses with a respective positive impact on EBITDA. On the other hand, this positive effect was offset by higher amortization and depreciation in the amount of EUR21.6 million and by a EUR5.8 million increase in interest expense.
Fraport AG's executive board chairman, Dr. Stefan Schulte commented: "In the first half of 2019, we successfully held our ground amid the overall challenging market environment. I am particularly pleased that we have been able to further increase our passenger satisfaction levels despite intensified peak traffic, while also reducing wait times at the security checkpoints."