Frankfurt Airport registers 4.7% cargo growth in June 2017
July 12, 2017: Frankfurt Airport's cargo throughput (airfreight + airmail) increased by 4.7 percent to 188,256 metric tons for the month of June 2017, supported by ongoing economic growth, particularly in the Eurozone's industrial sector. Aircraft movements rose slightly by 0.9 percent to 41,533 takeoffs and landings. Accumulated maximum takeoff weights (MTOWs) also expanded slightly by 0.6 percent to 2.6 million metric tons.
Fraport AG's home base Frankfurt Airport (FRA) has registered growth for the month of June 2017 by handling 5.8 million passengers, an increase of 5.3 percent year-on-year. It was its busiest June ever – with passenger traffic rising for the eighth consecutive month.
In the first half of 2017, Frankfurt Airport saw 30 million passengers an increase of 1.3 million passengers (4.5 percent) compared to the same period in 2016, thus marking a new historic record for Frankfurt Airport. Aircraft movements rose slightly by 0.2 percent from January-to-June 2017, to 227,558 takeoffs and landings. MTOWs declined by 1.0 percent to 14.4 million metric tons. FRA's cargo volume grew by 4.8 percent in the first half of 2017, reaching 1.1 million metric tons – the highest first-half volume achieved in the past six years.
Fraport's international portfolio of airports also showed positive results in the first half of the year. Ljubljana Airport (LJU) in the capital city of Slovenia saw 722,943 passengers in the first six months, a 20.8 percent jump compared to the same period in the previous year.
Peru's Lima Airport (LIM) posted an 8.4 percent traffic increase to almost 9.7 million passengers. The Fraport Twin Star airports of Varna (VAR) and Burgas (BOJ) on the Bulgarian Black Sea coast also experienced strong growth. Combined, BOJ and VAR served 1.3 million passengers, a gain of 9.4 percent.
The 14 Greek airports achieved combined traffic growth of 11.9 percent. During the reporting month, the busiest of the Greek airports included Rhodes Airport (RHO) with 795,470 passengers (up 9.5 percent), Thessaloniki Airport (SKG) with 653,227 passengers (up 20.5 percent), and Kerkyra Airport (CFU) on the island of Corfu with 477,099 passengers (up 8.0 percent). On the Turkish Riviera, Antalya Airport (AYT) served 9.5 million people in the first half of 2017, a noticeable gain of 29.4 percent year-on-year.
In northern Germany, Hanover Airport (HAJ) registered about 2.6 million passengers in the January-to-June 2017 period, an increase of 4.9 percent Pulkovo Airport (LED) in St. Petersburg, Russia, recorded strong traffic growth of 25.4 percent to 7.1 million passengers. China's Xi'an Airport (XIY) continued its dynamic growth with traffic rising by 14.4 percent to 20.1 million passengers.
You may also like:-
---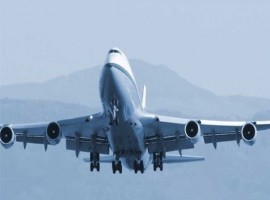 Air Cargo
DSV has now added an additional two 747 freighters to its Europe-Asia cargo air bridge with an extra weekly inbound departure from Shanghai and the new Hong Kong-Luxembourg route.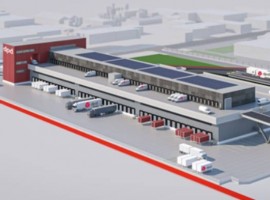 Logistics
This partnership between the two companies is because of the e-commerce boom experienced in Belgium during the Covid-19 pandemic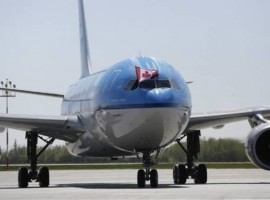 Aviation
After a five month pause, KLM will resume offering its non-stop service from Edmonton to Amsterdam, beginning October 29, 2020.