Frankfurt Airport registers 4.9 percent surge in air cargo and air mail
December 13, 2017: In November, Frankfurt Airport's cargo throughput, which includes air cargo and air mail, registered an increase of 4.9 percent year-on-year to 200,827 metric tonnes. It also served over five million air passengers, indicating an increase of 21.1 percent year-on-year. However, FRA recorded a visible growth in passengers of 11.8 percent, which suggests […]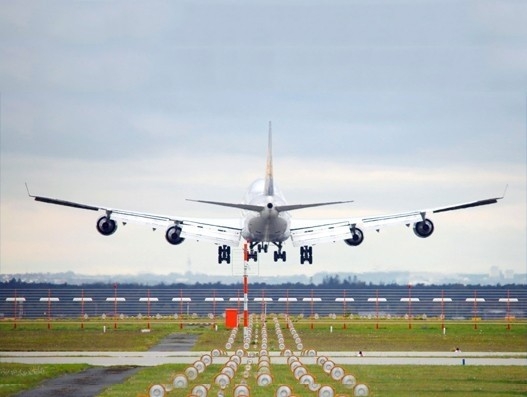 December 13, 2017: In November, Frankfurt Airport's cargo throughput, which includes air cargo and air mail, registered an increase of 4.9 percent year-on-year to 200,827 metric tonnes. It also served over five million air passengers, indicating an increase of 21.1 percent year-on-year.
However, FRA recorded a visible growth in passengers of 11.8 percent, which suggests significant expansion of airline flight offerings during 2017-18 winter schedules.
Its accumulated maximum takeoff weights (MTOWs) also climbed by 12.7 percent to about 2.5 million metric tonnes.
Aircraft movements also rose by 16.6 percent to 39,124 takeoffs and landings. Taking into account the number of strike-related flight cancellations during November 2016, aircraft movements in November witnessed an underlying increase of 8.2 percent.
Overall, Fraport's international portfolio of airports also registered a positive performance. Slovenia's Ljubljana Airport (LJU) received 121,520 passengers, registering a 22.6 percent jump year-on-year.
Peru's Lima Airport (LIM) posted a 9.5 percent increase in traffic to about 1.7 million passengers.
The Fraport Twin Star airports of Varna (VAR) and Burgas (BOJ) on the Bulgarian Black Sea coast registered a total of 73,220 passengers in November.
Due to BOJ's closure for runway renovations in November and December 2016, a year-on-year comparison for Twin Star could not be provided.
The 14 Greek regional airports grew slightly by 1.2 percent to 653,391 passengers in November. Antalya Airport (AYT) in Turkey served 959,182 passengers, advancing by 10.1 percent year-on-year.
In November, Germany's Hanover Airport (HAJ) closed with a gain of 13.6 percent to 398,850 passengers. Pulkovo Airport (LED) in St. Petersburg, Russia reported a rise of 14.4 percent to about 1.1 million passengers. Similarly, China's Xi'an Airport (XIY) saw traffic increase by 14.2 percent to 3.4 million passengers.