Frankfurt Airport handles 185,340 metric tonnes cargo in April 2017
<p style="text-align: justify;">May 11, 2017: In April 2017, Frankfurt Airport (FRA) cargo throughput (airfreight + airmail) grew by 1.9 percent to 185,340 metric tonnes in the reporting month. An increase, however, was tempered by the production slowdown during the Easter period, thus remaining below average compared to growth rates achieved in the year to date. […]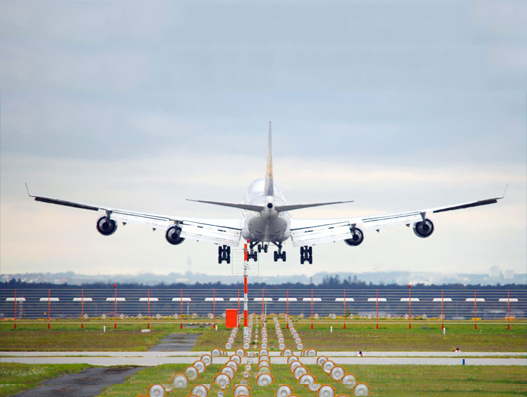 May 11, 2017: In April 2017, Frankfurt Airport (FRA) cargo throughput (airfreight + airmail) grew by 1.9 percent to 185,340 metric tonnes in the reporting month. An increase, however, was tempered by the production slowdown during the Easter period, thus remaining below average compared to growth rates achieved in the year to date. Aircraft movements climbed by 1.5 percent to 39,580 takeoffs and landings. Accumulated maximum takeoff weights (MTOWs) slightly expanded by 0.4 percent to 2.5 million metric tonnes, posting a new April record.
FRA handled 5.4 million passengers during the same month, registering an increase of 10 percent. For the first time since December 2011, monthly traffic recorded double-digit growth at FRA again. There is an increase of 367,000 passengers in comparison to the same period last year. Growth was helped by the timing of the Easter holidays in April this year, which boosted travel particularly to leisure destinations in Southern Europe and North Africa.
Fraport AG's international portfolio reported positive performance across all Group airports in April 2017. Ljubljana Airport (LJU) in the capital of Slovenia recorded a 31.5 percent surge in traffic to 132,239 passengers. Lima Airport (LIM) in Peru welcomed about 1.6 million passengers, an increase of 13.5 percent. The Twin Star airports of Varna (VAR) and Burgas (BOJ) on the Bulgarian
Black Sea coast, combined, registered an increase of 35.9 percent to 78,165 passengers. Antalya Airport (AYT) in Turkey served almost 1.5 million passengers, representing an increase of 17.7 percent.
Traffic at Hanover Airport (HAJ) in northern Germany recorded an increase of 11.9 percent to 464,474 passengers. Pulkovo Airport (LED) in St. Petersburg, Russia, also performed well, serving some 1.1 million passengers - up 27.6 percent. At Xi'an Airport (XIY) in China, traffic increased by 14 percent to about 3.4 million passengers. Fraport's international portfolio now comprises 14 Greek airports, which were taken over and consolidated into the Group during April 2017. Regular reporting of traffic development for the 14 Greek airports will commence with the publication of the May 2017 traffic figures.