Frankfurt Airport's cargo volume up 5.6 % y/y in January
<p style="text-align: justify;">Feb 10, 2017: Frankfurt Airport (FRA) has seen cargo volumes increase by 5.6 percent to 168,556 metric tonnes in the month of January 2017.</p> <p style="text-align: justify;">The growing global demand for goods and the timing of the Chinese New Year encouraged these dynamic developments at the beginning of 2017.</p> <p style="text-align: justify;">Some 4.2 […]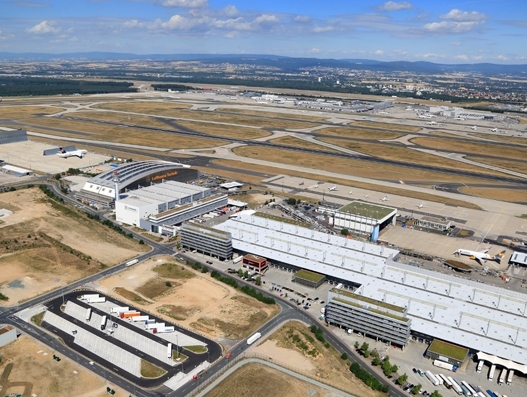 Feb 10, 2017: Frankfurt Airport (FRA) has seen cargo volumes increase by 5.6 percent to 168,556 metric tonnes in the month of January 2017.
The growing global demand for goods and the timing of the Chinese New Year encouraged these dynamic developments at the beginning of 2017.
Some 4.2 million passengers used this major European gateway in January this year, resulting in an increase of about 75,000 passengers (up 1.8 percent). Thus, this continues the passenger growth trend set during the last two months of 2016.
Fraport's international airport portfolio reported the following traffic performance in January 2017. Ljubljana Airport (LJU) in the capital of Slovenia achieved a noticeable 21.5 percent rise in traffic to 89,396 passengers. At Lima Airport (LIM) in the Peruvian capital, traffic advanced by 11.8 percent to 1.7 million passengers. Fraport's Twin Star Airports of Varna (VAR) and Burgas (BOJ) on the Bulgarian Black Sea coast together welcomed 39,326 passengers, down 4.5 percent year-on-year. With 675,991 air travelers, Antalya Airport (AYT) on the Turkish Riviera also experienced a slight decline of 1.9 percent. In contrast, in northern Germany, Hanover Airport (HAJ) received 300,722 passengers, up 1.7 percent. St. Petersburg Airport (LED) in Russia reported a noticeable 29.8 percent jump in traffic to some one million passengers. In China, Xi'an Airport (XIY) recorded a strong 19.2 percent surge in traffic to more than 3.3 million passengers in the reporting month.