Forwarder Panalpina expands perishables offering with acquisition of Dutch handling agent
September 28, 2017: Panalpina expand its perishables offering in the Netherlands with acquisition of the Dutch company Interfresh Airfreight Handling as well as its sister companies Fresh Cargo Connection and Dutch Cargo Connection, subject to conditions. All three companies are fully owned by CEO and founder of Interfresh, Sonja Kauffman. The parties reached a respective […]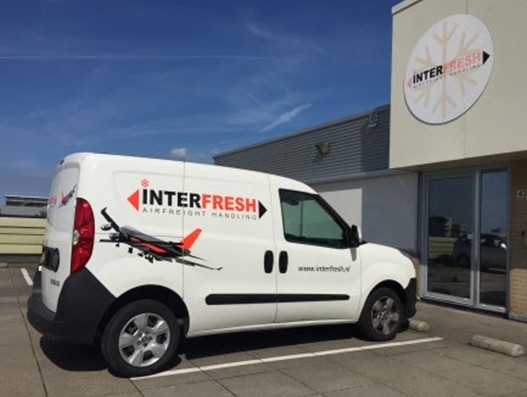 September 28, 2017: Panalpina expand its perishables offering in the Netherlands with acquisition of the Dutch company Interfresh Airfreight Handling as well as its sister companies Fresh Cargo Connection and Dutch Cargo Connection, subject to conditions.
All three companies are fully owned by CEO and founder of Interfresh, Sonja Kauffman. The parties reached a respective agreement on September 27, 2017.
The forwarder takes this step after the successful acquisition of Kenya-based forwarder Air Connection.
"By acquiring Interfresh we gain full control over the cool chain for one of the perishables industry's most important trade lanes for flowers – from Nairobi to Amsterdam and beyond," says Stefan Karlen, CEO, Panalpina.
"It is also a logical transaction as the primary customer of Interfresh is Air Connection, the Kenya-based forwarder that we acquired earlier this year."
Having its own fleet of vehicles, Interfresh specialises in the customs clearance and last-mile distribution of imported flowers from Kenya and different types of perishables from many origin countries in Asia-Pacific and Latin America. Fresh Cargo Connection acts as a fiscal representative for customers and Dutch Cargo Connection provides services for other perishables such as fish, fruit, vegetables and mushrooms. Located at Schiphol Airport with offices, a cold storage facility and an experienced team, the three companies handle around 20,000 tonnes of perishables air freight per year. Other important origin countries besides Kenya are Sri Lanka, South Korea, Taiwan, Canada, Ethiopia, Turkey, Colombia and Ecuador.
"In more than ten years we have built a solid and respected business and steadily grown our perishables volumes," says Sonja Kauffman, who founded Interfresh in 2004 and fully owns and leads all three companies as CEO.
Kauffman will join Panalpina as the new country head of Perishables for the Netherlands.
The companies have agreed not to disclose any financial details of the deal.