Former Cathay CEO Tony Tyler appointed to Qantas Board
Aug 30, 2018: Qantas Airways has announced the intent to appoint former Cathay boss Tony Tyler as a non-executive director to the Board.
In welcoming Tyler, Qantas chairman Leigh Clifford said he would bring significant experience in commercial aviation as well as in key overseas markets.
Tyler will formally join the board in October 2018 subject to a shareholder vote on his appointment.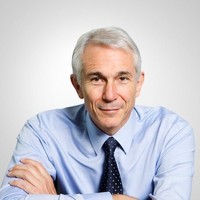 "Tony is one of the world's most seasoned airline executives. He's been involved in commercial aviation for almost 40 years, including as CEO of Cathay Pacific and head of the International Air Transport Association (IATA). He's also served on various airline boards."
"His industry knowledge runs deep and so does his experience of doing business in Asia, which is a key market for the Qantas Group. "
Tony's perspective will be a valuable addition to the knowledge already on the Board," added Clifford.
Tyler said: "Qantas is one of the world's most iconic airlines and it continues to be responsible for a lot of innovation in commercial aviation. I'm very excited to join the board and I look forward to contributing to the Group's continued success."