Footwear company Allbirds appoints Geodis to manage its European e-commerce
Aug 26, 2019: Supply chain specialist Geodis will support San Francisco-based footwear company Allbirds, with European expansion, as the two companies recently entered into partnership. Geodis will service sales for Allbirds through its newly launched e-commerce website. The e-commerce website caters to 12 European markets, including Germany, France, the Netherlands, Italy, Spain and Scandinavia. Geodis […]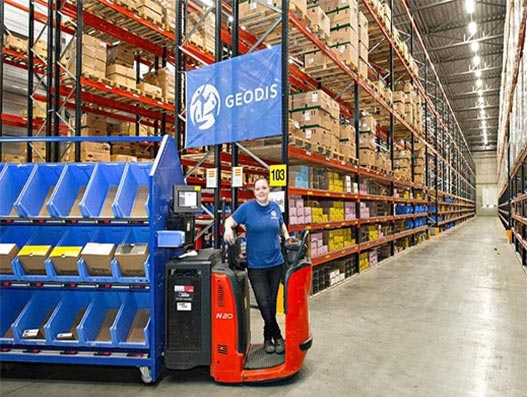 Aug 26, 2019: Supply chain specialist Geodis will support San Francisco-based footwear company Allbirds, with European expansion, as the two companies recently entered into partnership.
Geodis will service sales for Allbirds through its newly launched e-commerce website. The e-commerce website caters to 12 European markets, including Germany, France, the Netherlands, Italy, Spain and Scandinavia.
Geodis Netherlands will manage all of Allbirds's warehouse activities for these new markets from its central e-fulfillment hub in Venlo.
The e-commerce business will partly consist of single product orders. In order to ensure maximum efficiency, Geodis has introduced a new efficient order-picking process for single-piece flow, which means that in just one pick run, all single piece orders will be selected in bulk. The products will then be labelled customer specific at the packing stations.
Further, Geodis will also control inbound quality and is implementing an innovative new app that uses images of the shoes to identify faults and which allows the auditor to send pictures of products that don't meet Allbirds's high standard.
Mark van den Assem, managing director of Geodis Netherlands said: "We believe that our knowledge of e-fulfillment and innovative warehouse solutions will contribute significantly to Allbirds's success in the European market."
Allbirds has also announced that it will open a physical retail store in Berlin, coming later in the year.