flydubai renews contract with Mercator to enhance its cargo operations
<p style="text-align: justify;">Jun 19, 2017: Dubai-based airline, <a title="flydubai" href="https://www.flydubai.com/en/" target="_blank">flydubai</a>, and <a title="Mercator" href="https://www.mercator.com/" target="_blank">Mercator</a>, a global provider of software platforms and product-enabled solutions to the travel and transport industry, have agreed to extend their air cargo management contract for another seven years.</p> <p style="text-align: justify;">The renewal agreement reaffirms the continuation of the strategic partnership […]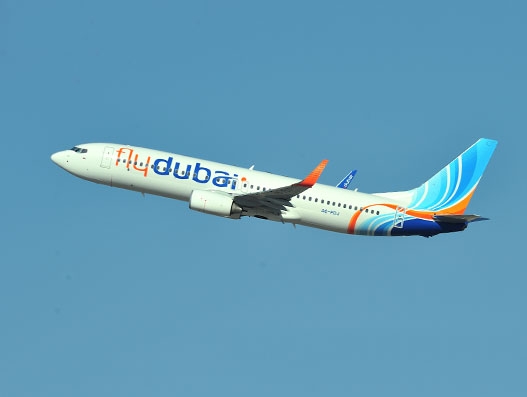 Jun 19, 2017: Dubai-based airline, flydubai, and Mercator, a global provider of software platforms and product-enabled solutions to the travel and transport industry, have agreed to extend their air cargo management contract for another seven years.
The renewal agreement reaffirms the continuation of the strategic partnership initiated in 2012, designed to provide flydubai with a next-generation technology platform that enables the end-to-end management of air cargo operations and cargo revenue accounting, while providing the airline with innovative and intelligent cargo management.
flydubai said it has worked closely with Mercator and their proven solutions have supported its cargo operations since launching. The airline provides cargo services to 94 destinations across its flight network. In addition, flydubai cargo customers are able to access more than 200 destinations around the world, due to interline agreements with other airlines, allowing the transportation of a variety of goods from Dubai across the GCC, Middle East, Europe, Africa, Russia, CIS, Central Asia and The Americas. The renewal of the contract expands on the existing SkyChain and RAPID Cargo platform as flydubai collaborates with Mercator to upgrade to and leverage the transformational offerings of the Intelligent Cargo Ecosystem. This is an open API portfolio of air cargo and ground handling applications that provide an end-to-end view of cargo movements across the supply chain and identify the most efficient ways of delivering goods to their destination.
"Cargo is an integral element of our operations and our continued partnership with Mercator has been a key component in enabling us to achieve consistent growth by delivering the capabilities we need to provide innovative and digital cargo products and services," said Mohamed Hassan, vice president, flydubai Cargo. "With the extension of our contract, we look forward to working closely with Mercator to further enhance the value we deliver to our customers."
"We've had the pleasure of working with flydubai to support the cargo growth they enjoy today and we're delighted to continue advancing their ambitions and meet the expanding expectations of air cargo with the technologies that provide greater transparency, predictability, and above all, the ability to simplify complex processes," said Brendan McKittrick, chief technology officer, Mercator.