flydubai awards ground handling services contract to Swissport Oman
Feb 09, 2017: Swissport Oman, a subsidiary of Swissport International, the world's leading provider of ground and air cargo services to the aviation industry, has signed a contract with Dubai based airline flydubai, to provide ground handling services for the airline's Oman operations at Muscat International Airport. The agreement is effective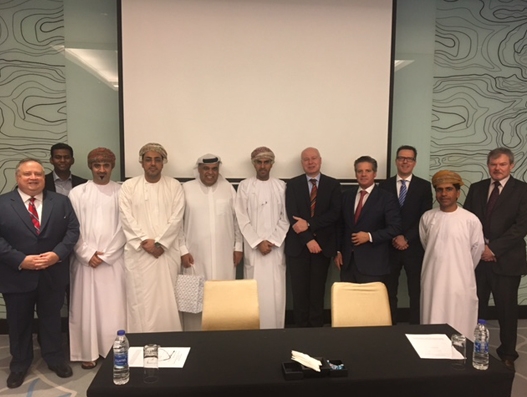 Feb 09, 2017: Swissport Oman, a subsidiary of Swissport International, the world's leading provider of ground and air cargo services to the aviation industry, has signed a contract with Dubai based airline flydubai, to provide ground handling services for the airline's Oman operations at Muscat International Airport.
The agreement is effective from April 15, 2017.
Swissport provides flydubai with comprehensive ground handling services including passenger and ramp handling, baggage services, operations coordination and load control.
"With up to six flights a day, Muscat is an important destination on the flydubai network," said Hamad Obaidalla, chief commercial officer at flydubai.
"We look forward to working with Swissport Oman in support of our ground handling operations and we know that they will continue to help enhance the efficiency of our operations."
Swissport International provides ground services for more than 230 million passengers and handles 4.3 million tonnes of cargo a year on behalf of some 835 client-companies in the aviation sector.
Since launching its operations in 2009, flydubai has created a network of more than 85 destinations in 43 countries. The airline operates more than 1,600 flights every week and maintains its strategy of changing the way people travel around the region benefiting from enhanced connectivity.