Flowers keep American Airlines Cargo busy this Valentine's Day season
<p style="text-align: justify;">Feb 14, 2017: American Airlines Cargo team is busy, once again, this Valentine's Day season. The first part of February is traditionally one of Cargo's busiest seasons, with weeks of carrying shipments of freshly cut flowers. Last year alone, American transported more than 19 million pounds of flowers all over the globe.</p> <p […]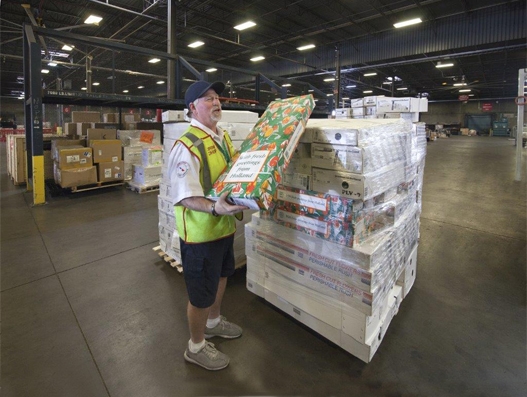 Feb 14, 2017: American Airlines Cargo team is busy, once again, this Valentine's Day season. The first part of February is traditionally one of Cargo's busiest seasons, with weeks of carrying shipments of freshly cut flowers. Last year alone, American transported more than 19 million pounds of flowers all over the globe.
Most of these flower shipments are grown in places like the Netherlands, the US, Ecuador and Colombia. In fact, flowers are a top export from Latin America. Once picked, flowers are packaged and sent to Cargo, then loaded onto the aircraft with one mission in mind: to warm hearts and brighten spirits.
American Airlines Cargo will start a direct service from DFW to Amsterdam, beginning from May 5, to further support its growing flower and perishables business—and just in time for Mother's Day in the US.
"In almost all cases, whether it's a small boutique or a Costco shipment, air cargo helps flowers make their way onto shelves just days after they're picked," said Marah Schobert, regional manager, American Airlines Cargo Sales – MIA.
"Due to the delicate nature and timing associated with transporting flowers, in particular, we take extra special care to ensure the satisfaction of the customer—and, ultimately, the joy of the eventual recipient."
Flowers are carefully stored so they maintain the highest possible quality throughout the entire shipping process. American began worldwide shipments for Valentine's Day during the first week of February and, on average, will transport 10 to 15 tonnes of fresh cut flowers out of Amsterdam alone during those couple weeks.
"[American Airlines] offers a very good service," explains Chris Johnson, director of transportation at CalFlowers.
"They can get a box of flowers airport to airport literally the same day. Over the years, American has learned how to handle flowers and their excellent cargo operation has got things well-oiled."
In fact, American's commitment to leading the industry in flower delivery does not end once those Valentine's roses finally sell out in your local boutique.
"The first five months of the year are the busiest for the flower industry," said Andy Cornwell, regional manager, American Airlines Cargo Sales – Northern Europe.
"Essentially, Valentine's Day, Easter and Mother's Day all drive demand and require that we go the extra mile to deliver on the needs of our customers—and, ultimately, their customers.

Photo: American Airlines Crew Chief at DFW, Jeff Scott is pictured with some of the flowers for Valentine's Day.