Flower and high end chocolates trade boosts business for IAG Cargo
<p style="text-align: justify;">Feb 14, 2017: In the two weeks prior to Valentine's Day, IAG Cargo has reported an 18 percent increase in volumes of flowers moving from Columbia and Ecuador when compared with the same period last year, with carnations and roses dominating the floral shipments from Latin America.</p> <p style="text-align: justify;">The airline has also […]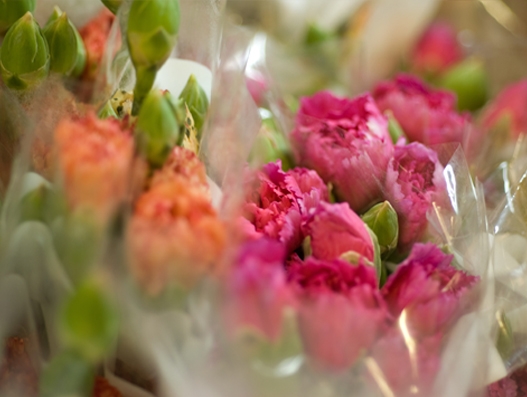 Feb 14, 2017: In the two weeks prior to Valentine's Day, IAG Cargo has reported an 18 percent increase in volumes of flowers moving from Columbia and Ecuador when compared with the same period last year, with carnations and roses dominating the floral shipments from Latin America.
The airline has also seen volumes of high end chocolates travelling from European origins, such as Belgium and Switzerland to Asia and the US.
While the majority of flowers shipped are destined for the UK and Spain, frequent connections to over 143 European destinations ensure that any onward transit is quick and efficient, meaning the freshness and integrity of the flowers is maintained throughout any onward journey.
"This year we've seen an increase in customers shipping flowers via our time-critical offering, Prioritise, which enables access to a high volume of same day connections via our London and Madrid hubs to the rest of the world. The weak pound and euro and the demand for more western-style foods in China has undoubtedly helped to boost the volumes of high end chocolate coming out of Europe," comments David Shepherd, commercial director at IAG Cargo.
"We've also seen greater volumes coming through from smaller, specialist floriculture forwarders based in Latin America looking to reach a diverse range of markets at one of the most important times of the year."
The latest generation of IAG Cargo's aircraft, such as the B787-9, are ideally suited to the handling of flowers and chocolates. These aircraft have ventilation and air conditioning controls that can be set to maintain hold temperature to within one degree's accuracy; maintaining the product integrity regardless of outside temperature.
To ensure that flowers from Colombia and Ecuador arrive in as fresh a condition as possible, IAG Cargo has taken a truly end-to-end approach to perishables by investing in FriGo cooling trucks at its Madrid hub which ensures that temperatures are maintained when perishables leave the aircraft. This helps ensure that the high volumes of flowers arrive in optimum condition.