Flexport's OceanMatch to lower freight shipping costs
March 29, 2019: OceanMatch, the first data-informed ocean freight consolidation offering has been launched by online freight forwarding firm Flexport. This platform identifies available container space on compatible shipments and matches them to save Flexport shippers time and money. A Flexport review of all ocean freight imported into the US in 2018 found that Full […]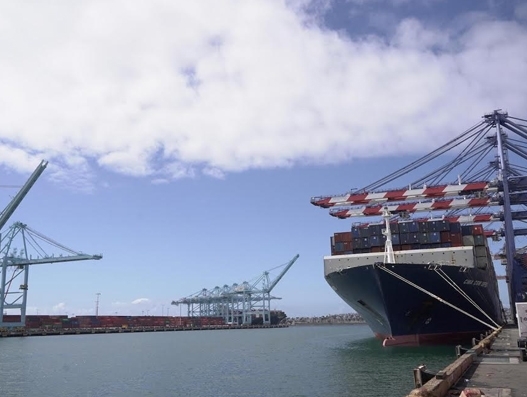 March 29, 2019: OceanMatch, the first data-informed ocean freight consolidation offering has been launched by online freight forwarding firm Flexport.
This platform identifies available container space on compatible shipments and matches them to save Flexport shippers time and money.
A Flexport review of all ocean freight imported into the US in 2018 found that Full Container Load (FCL) containers were on average only 65 percent utilised, amounting to more than one-third of the available US-bound container space moving across the ocean without cargo.
For the first time, OceanMatch shippers can access the benefits of FCL freight - low prices, fast transit times and less risk of delay - without needing to fill or pay for a whole container.
The industry-first offering is made possible by Flexport's Operating System for Global Trade, a strategic operating model that is a mixture of technology, infrastructure and human expertise to deliver faster and more reliable transit times, lower and more predictable supply chain costs, and deep visibility and control from origin to destination.
Out of the many benefits that it offers, the key advantage is that with prorated pricing, shippers only pay for the part of the container they use instead of the entire container. By optimising container utilization, Flexport FCL customers that qualify for OceanMatch could save up to 35 percent per shipment.
Flexport highlights another value added advantage of using OceanMatch, that is it saves time.
It explains: "Traditional Less than Container Load (LCL) shipments move cargo for upwards of ten shippers per container. With OceanMatch, Flexport matches a maximum of three shipments of complementary cargo with the same point of origin, final destination and type of commodity to a container, reducing time spent loading and unloading individual shipments.
And simultaneously, it helps to reduce the associated carbon emissions by improving the utilization of a container.
Flexport OceanMatch provides distinct benefits compared to each shipment category. LCL cargo used to complete an OceanMatch container will receive the same priority level as a traditional FCL shipment, meaning cargo is unloaded and dispatched first upon arrival, which can dramatically improve final destination delivery times. Furthermore, clients who traditionally ship only once per week can now further secure their supply chains by shipping at least twice per week using Flexport OceanMatch at only marginally increased cost.