Flexport, SF Express team up to support Chinese companies' expansion ambitions in overseas markets
Oct 30, 2019: Online forwarder Flexport has entered into partnership with Chinese logistics giant SF Express. The agreement will see Flexport offer customers a one-stop-shop for freight services, including robust full container load (FCL) ocean shipping, air cargo and final-mile services (customs clearance and last-mile delivery) in the US and EU. This will be valuable […]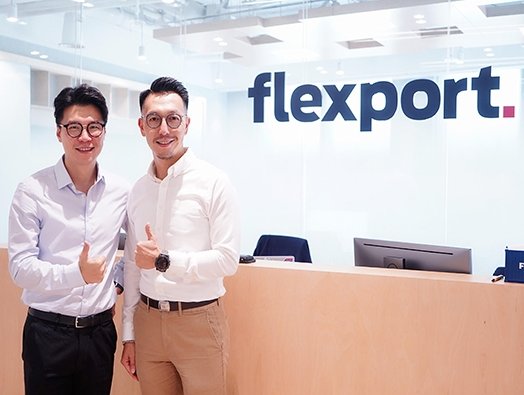 Oct 30, 2019: Online forwarder Flexport has entered into partnership with Chinese logistics giant SF Express.
The agreement will see Flexport offer customers a one-stop-shop for freight services, including robust full container load (FCL) ocean shipping, air cargo and final-mile services (customs clearance and last-mile delivery) in the US and EU. This will be valuable for Chinese companies seeking to expand overseas business.
Working together, Flexport and SF Express will connect data and platforms to provide smarter and more advanced logistics services to address the specific needs of Chinese companies. The partnership will allow Chinese businesses to get real-time visibility into the status of shipments through the tech-driven Flexport platform while taking advantage of data automation and analytics to develop more efficient processes and procedures.
"We have been increasing our investment in technology and are committed to continuously enhancing the user experience," says Henry Ko, managing director of Flexport Asia.
"Our collaboration with SF Express will enable us to further improve end-to-end services and operational capabilities, helping us to elevate the user experience to the next level, both within and outside of China."
According to Flexport, its expertise in imports will complement SF Express's excellence in channel networking.
Freight forwarder Flexport secures $100M in funding from China's SF Express
In April 2018, Flexport secured $100M in funding from SF Express. SF Express joined existing investors including First Round Capital, Bloomberg Beta, Founders Fund, DST, and Y Combinator.
The billion $ lift for Flexport

Keith Ip, CEO, International Business of SF Express Group said: "SF Express and Flexport will fully leverage each other's strengths while continuing to promote future innovation and introduce ever-more competitive logistics solutions. By expanding cross-border B2B business capabilities, we aim to create significant value for our customers."
Announcing a new partnership with SF Express, a leading Chinese logistics provider, that will expand and enhance freight options and supply-chain visibility for Chinese businesses. https://t.co/sxVkHCYdZQ

— Flexport (@flexport) October 29, 2019