Flexport names two new senior executives
April 19, 2019: Online freight forwarder Flexport has appointed Dr Mehmet H Goker as chief Data Officer (CDO) and Kevin Paige as chief Information Security officer (CISO).
Mehmet, in this role, will be responsible for strengthening and scaling Flexport's data and analytics functions. Mehmet will oversee how data is collected, analyzed and used to build predictive models, translating to better time estimates, delivery of focused services and predictive alerts to improve performance and products. Prior to Flexport, he was most recently vice president of Data and Analytics at SurveyMonkey and VP of Business Data Science at Salesforce.com. He also spent time as Research director at PricewaterhouseCoopers and started his career at DaimlerChrysler Research and Technology.
In Kevin%u2019s new role, he will responsible for the IT and security, which are both imperative to securing the supply chain data that Flexport leverages for its clients. He will oversee Flexport's data and privacy standards. Kevin is an expert strategist with over 15 years of experience, engaging both technical and non-technical stakeholders to define business needs and align IT initiatives with broader company goals. Prior to joining Flexport, Kevin was CISO at MuleSoft, through its acquisition by Salesforce.com.
"Flexport is transforming freight forwarding with its data and technology-first mindset. Hiring top talent for the CDO and CISO roles was an extremely important priority for us. Data and security are at the heart of the Operating System for Global Trade," explains Ryan Petersen, CEO, Flexport.
The C-suite expansion strengthens Flexport's commitment to unlocking vital supply chain data that can help clients monitor, optimize and grow their operations. Removing barriers to data will allow Flexport teams to securely share real-time information with their clients, facilitating problem resolution in an industry known for routine unpredictability. Additionally, it enables Flexport to accelerate data-informed product and service development for its rapidly growing global client base.
You may also like:-
---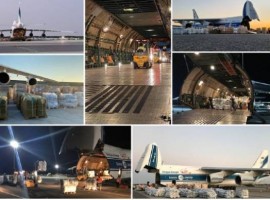 Air Cargo
As the operation has been organised by the Austrian Federal Ministry of Interior, in the framework of the Union Civil Protection Mechanism (UCPM), the costs for the transport are co- financed up to 75 per cent by the European Commission.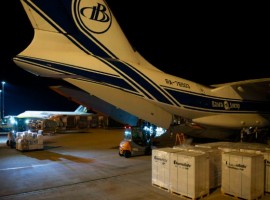 Air Cargo
Freight volumes handled at Europe's fifth-largest air cargo hub, Leipzig/Halle Airport, grew significantly in August. The volume of air freight rose by 12.7 percent to approximately 109,048 tonnes.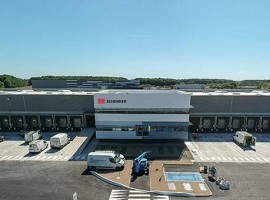 Logistics
In order to reduce its ecological footprint, DB Schenker has equipped the new Orleans building with the latest technologies such as LED lighting, and maintains its premises without chemicals.