Finnair leases two A321 aircraft for the long term
<p style="text-align: justify;">Dec 17, 2016: Finnair has entered into an agreement with CDB Aviation Lease Finance for a long-term lease of two new Airbus A321-200 narrow-body aircraft configured with 209 seats.</p> <p style="text-align: justify;">The first aircraft is scheduled for delivery to <a title="Finnair" href="https://www.finnair.com/" target="_blank" rel="noopener noreferrer">Finnair</a> for the winter season 2017-18 and the second […]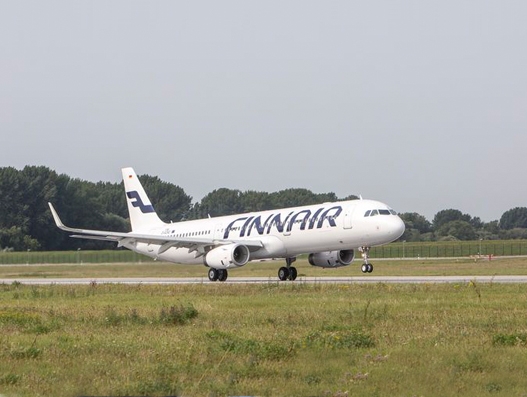 Dec 17, 2016: Finnair has entered into an agreement with CDB Aviation Lease Finance for a long-term lease of two new Airbus A321-200 narrow-body aircraft configured with 209 seats.
The first aircraft is scheduled for delivery to Finnair for the winter season 2017-18 and the second for the summer season 2018. The lease agreements have a minimum term of eight years.
In winter 2016, Finnair already announced the long-term lease of a total of six similar A321 aircraft from the first half of 2017 onwards.
The transactions are part of Finnair's fleet renewal, where feeder capacity is increased in balance with the previously announced expansion in long-haul capacity.
Finnair is a network airline specialising in passenger and cargo traffic between Asia and Europe.
Helsinki's geographical location gives Finnair a competitive advantage, since the fastest connections between many European destinations and Asian megacities fly over Finland.