Finnair Cargo ropes in Inter Aviation Services as its GSSA partner in Belgium
May 21,2018 : Finnair Cargo has appointed Inter Aviation Services (IAS) its General Sales and Service Agent (GSSA) in Belgium. The new GSSA agreement will take effect from 1st June 2018 and IAS will provide full cargo sales, marketing, customer service, administration and operational support. "I'm pleased to announce the appointment of Inter Aviation Services. […]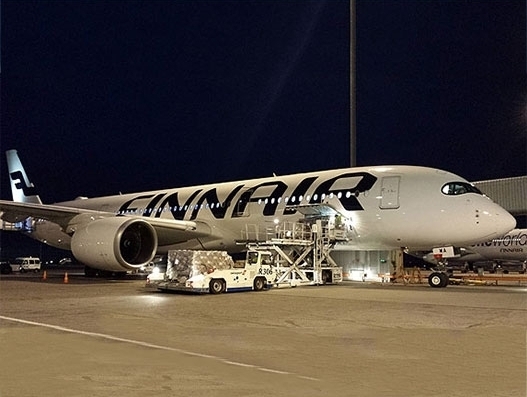 May 21,2018 : Finnair Cargo has appointed Inter Aviation Services (IAS) its General Sales and Service Agent (GSSA) in Belgium.
The new GSSA agreement will take effect from 1st June 2018 and IAS will provide full cargo sales, marketing, customer service, administration and operational support.
"I'm pleased to announce the appointment of Inter Aviation Services. IAS has many capabilities that are essential to support Finnair´s growth. IAS has a subtantial knowledge in transporting pharma by air, and a strong position among the pharma producers and agents. IAS' good connections and excellent service will provide a good ground for strong support to our customers," commented Anja Pöyhönen, sales director Europe, Finnair Cargo.
Meanwhile, appreciating Finnair Cargo's modern A350 aircraft fleets and several value-added specialist products including pharmaceuticals and other temperature controlled commodities, Esther Romar, business development director for IAS said, "Inter Aviation Services ( IAS ) is delighted to start representation of Finnair Cargo as General Sales and Services Agent in Belgium and Luxemburg. Finnair Cargo has a globally recognised reputation as a first class operator providing reliable, competitive and top-quality services across a worldwide network including major Asian destinations."