Finnair Cargo appoints R-BAG Group as its GSSA in five European destinations
April 05, 2018: Finnair Cargo has appointed R-BAG Group as its General Sales and Service Agent (GSSA) in five countries in Europe. The new GSSA agreement will take effect from May 1 this year and R-BAG Group will provide full cargo sales, marketing, customer service, administration and operational support across Poland, Czech Republic, Hungary, Slovenia […]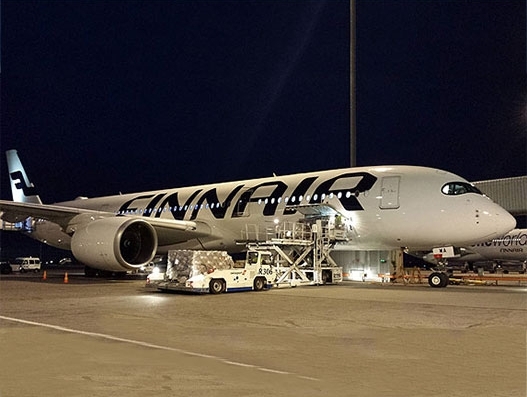 April 05, 2018: Finnair Cargo has appointed R-BAG Group as its General Sales and Service Agent (GSSA) in five countries in Europe.
The new GSSA agreement will take effect from May 1 this year and R-BAG Group will provide full cargo sales, marketing, customer service, administration and operational support across Poland, Czech Republic, Hungary, Slovenia and Austria.
The new GSSA agreement is a timely development as Finnair continues to expand its capacity and frequencies across Europe and Asia.
"R-BAG has many capabilities that are essential to support Finnair´s growth. R-BAG´s local market knowledge, their network and good connections to the pharma industry will provide a good ground for strong support to our customers," comments Anja Pöyhönen, Sales director Europe, Finnair Cargo.
"Finnair Group worldwide network with focus on Asian destinations operated by fleet of brand new A-350, new COOL Nordic Cargo Hub and cargo products tailor-made to match requirements of every customer are perfect solution for customers looking for reliable and high quality services," informed Éva Van Baaren-Horváth, managing director for R-BAG.