Finavia's airports register 7.9% growth in the first half of 2017
<p style="text-align: justify;">July 17, 2017: In the first half of 2017, in Finland, Finavia's airports have seen a total of 10,958,075 passengers which is a 7.9 percent growth compared to the previous year.</p> <p style="text-align: justify;">"International passenger volumes at our airports grew by more than 10 percent between January and June, and in the domestic […]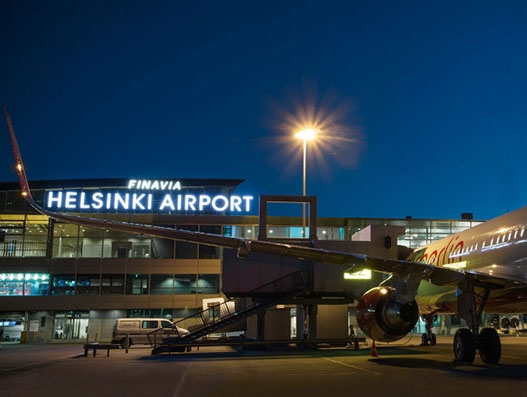 July 17, 2017: In the first half of 2017, in Finland, Finavia's airports have seen a total of 10,958,075 passengers which is a 7.9 percent growth compared to the previous year.
"International passenger volumes at our airports grew by more than 10 percent between January and June, and in the domestic segment, the growth was around 2 percent at the same time. The growth continued to accelerate further in the second quarter in comparison to the first. The developments we are seeing are mainly due to the rising number of Asian and other international passengers travelling through our airport," said Kari Savolainen, CEO at Finavia.
In the second quarter, the number of international passengers reached around 4.4 million (+12.6 percent compared to Q2 2016). Around 3.2 million of these passengers remained in Finland (+10.3 percent compared to Q2 2016) while around 1.3 million transfer passengers travelled onward to other destinations (+19.0 percent compared to Q2 2016).
Helsinki Airport, the largest of Finavia's 21 airports, recorded a total of 9,034,244 passengers in the first quarter of 2017. This represents 8.6 percent growth year-on-year. The passenger numbers in both the first and second quarter exceed the previous year's performance. For Helsinki Airport the first half of 2017 was the busiest ever.
At Helsinki Airport, the rapid growth was in the number of passengers from Asia, up by 12.8 percent compared to H1 2016. This is also due to additional flights from Japan and Hong Kong and the overall rise in the number of international transfer passengers.
The number of passengers connecting on to another international flight at Helsinki Airport grew by a staggering 23.3 percent when compared with Q2 2016. "We have been working hard at Helsinki Airport to achieve this growth in passenger numbers, both regarding supporting our carrier clients and improving the services we offer. We are in the midst of an EUR 900 million development programme that will allow us to provide services for the 20 million air passengers we expect to see annually by 2020. We just introduced our new south pier on Monday, which will serve long-haul and transfer passengers in particular. Our goal is to retain our strong position in the competition for international air traffic," explained Savolainen.
In the second quarter, passenger numbers at Helsinki Airport were up by 10.8 percent compared to the same period in the previous year. At Finland's second largest airport in Oulu, passenger volume was down 16.6 percent due to a runway refurbishment. This allowed Kemi-Tornio Airport in Lapland to increase traffic by 78.1 percent.
In Lapland, Kittila Airport also achieved a more than 70 percent year-on-year increase in passenger volumes in the second quarter of 2017.
Europe continued to hold the top spot for passenger numbers, although the number of travellers from Asia exceeded one million for the first time in the first half of the year (+12.7 percent compared to H1 2016.) The increase in passenger numbers on routes to Asia amounted to 19.5 percent in the second quarter of 2017 compared to the same period in the previous year.
International freight volumes remained steady, while the volume of international postal deliveries grew. By contrast, domestic freight and postal traffic fell significantly when compared to last year. In the six-month review, freight and postal traffic in total were down less than 1 percent from the previous year.