FedEx targets record volume package deliveries on Cyber Monday
Nov 25, 2019: FedEx is hoping to move more than 33 million packages through its global network on Cyber Monday which falls December 2. The company also expects to more than double its average daily package volume on the two Mondays that follow. To achieve this, FedEx will leverage capabilities of its Ground, Freight Direct […]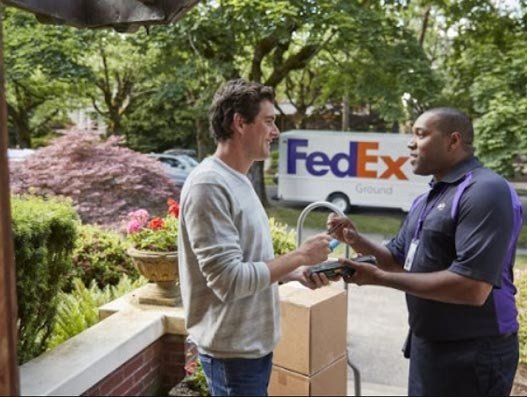 Nov 25, 2019: FedEx is hoping to move more than 33 million packages through its global network on Cyber Monday which falls December 2. The company also expects to more than double its average daily package volume on the two Mondays that follow. To achieve this, FedEx will leverage capabilities of its Ground, Freight Direct and Delivery Manager programmes.
Weekend online shopping causes a spike in the Monday orders, which hit the retailers' shipping cycles early in the week, driving strong demand for residential delivery.
"E-commerce continues to grow, and FedEx is ready to deliver this holiday and beyond. We recognized early on that e-commerce would transform the way our customers shop and ship, and we have invested in a world-class network that flexes to meet volume demands throughout the year," said Brie Carere, executive vice president, chief marketing and communications officer, FedEx Corp.
FedEx is preparing to handle the spike in e-commerce deliveries during the upcoming holiday season. According to research, 62 percent of shoppers are more likely to shop online if they can return in store. FedEx has expanded its retail network and extended FedEx Office store operating hours to offer consumers more convenience in dropping off their returns.
The group will continuee to build its FedEx Ground facility, which is dedicated to sorting large packages, while adding new handling equipment in more than 30 FedEx Ground stations in time for the busy holiday shipping season. FedEx Ground capabilities can accommodate items like TVs and furniture.
Apart from FedEx Ground, it will also expand the new e-commerce solution FedEx Freight Direct to more than 80 percent of the contiguous US population. It offers delivery of bulky items such as furniture, TVs and exercise equipment by FedEx Freight team members into residences and businesses.
FedEx Ground will also provide seven-day residential delivery to the majority of the US population. The delivery service will not apply a residential peak surcharge this holiday season. This helps small and medium-sized FedEx customers keep costs low for their customers.
With FedEx Delivery Manager, package recipients can customise home deliveries to fit their schedules, including changing the time and location of a delivery, requesting a signature upon delivery and leaving instructions for the courier.