FedEx introduces SenseAware for its healthcare customers in Philippines
Feb 25, 2019:  FedEx Express has launched its SenseAware offering in Philippines in order to support the rising logistics demands of the burgeoning healthcare sector in the region.
SenseAware, a first-of-its-kind innovation powered by FedEx, will be especially valuable to customers in the healthcare sector where shipments are often environment- and time-sensitive. lti-sensor device that is deeply integrated with a powerful web-based application, SenseAware makes it possible for customers to stay connected to their high-value shipments. The SenseAware service can monitor current location, precise temperature, relative humidity, barometric pressure readings, light exposure and shock events, and provide near real-time updates to customers.
John Peterson, managing director, FedEx Express Philippines said: %u201CSenseAware connects our customers to their most sensitive shipments.%u201D
The express services provider tells us through a statement that healthcare is one of the world%u2019s largest industries, predicted to cross the $1.85 trillion mark within the year.
Digital health investments in 2017 were $ 6.5 billion, a 109 percent incease from the previous year. By 2020, clinical trials logistics spending is expected to reach USD 3.4 billion and cold chain logistics spending is expected to increase to USD 16.7 billion, according to the official release.
The SenseAware service is currently available in 26 markets worldwide.  In Asia Pacific, the service is available in Australia, Hong Kong, Japan, Korea, Malaysia, New Zealand, the Philippines, and Singapore.
You may also like:-
---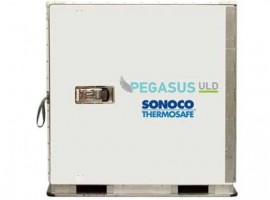 Logistics
FAA approval officially enables reciprocal EASA (European Aviation Safety Agency) approval, which is anticipated in the very near future.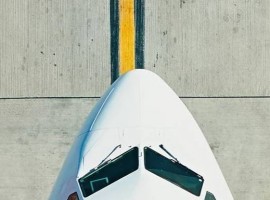 Logistics
The global rollout of CargoWise across a. hartrodt operations in Asia, South and North America, Oceania and Europe, will be a staged process with completion by March 2023.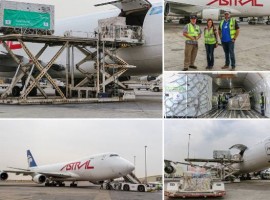 Air Cargo
Logistics
The hospital which included generators, tents, HEPA filters and medical equipment, can facilitate up to 200 people to receive potential lifesaving treatment.