FedEx Express to invest €30 mn in France
January 21, 2020: FedEx Express (FedEx), a subsidiary of FedEx, announced €30 million investment at its Paris-Charles de Gaulle hub as well as in several French cities while participating in the Choose France summit. FedEx will invest €20 million at the FedEx European hub at Paris-Charles-de-Gaulle airport during the fiscal years 2020 to 2022 for […]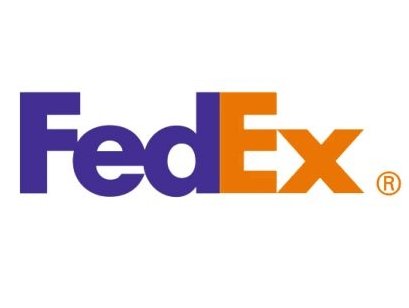 January 21, 2020: FedEx Express (FedEx), a subsidiary of FedEx, announced €30 million investment at its Paris-Charles de Gaulle hub as well as in several French cities while participating in the Choose France summit.
FedEx will invest €20 million at the FedEx European hub at Paris-Charles-de-Gaulle airport during the fiscal years 2020 to 2022 for a new facility dedicated to heavy freight shipments and ramp equipment. Further €10 million will be invested during the fiscal year 2020 and 2021 to modernise facilities and equipment across the country, within particular new stations near Toulouse and upgraded parcel sorting systems in Lille and Valence.
"FedEx entered the French market 35 years ago and has grown to 9,000 team members in country," said Rajesh Subramaniam, president and chief operating officer of FedEx Corp. "We chose France to host our European hub, the largest FedEx air hub outside the United States, and we have continued to invest in our French operations. We have also designed our capacity and network across the country to meet the needs of our customers shipping in France and around the world. These new commitments, which serve to further modernise and automate our facilities and provide a better working environment for our team members, reflect our strategy to drive operational excellence and provide our customers with an exceptional service that supports them in growing their business within Europe and around the world."
FedEx has made significant investments in France in recent years.
The extension of its European hub located at Paris-Charles de Gaulle airport announced in 2016 will be operational this year, in May 2020. The project represents a financial commitment comprising €200 million in the capital and a 30-year lease. Equipped with a new state of the art automated sorting system, the facility will be one of the most advanced express hubs in the world.
In addition, TNT Express, acquired by FedEx in 2016, invested €31 million to open, in 2017, three major stations in the Paris region, in locations offering strategic road and air infrastructures: Tremblay-en-France, Wissous, and Gennevilliers.
FedEx also has a long-established relationship with ATR to provide aircraft. As part of the company's fleet modernisation strategy, in 2017 FedEx completed an agreement with Franco-Italian company ATR to purchase 30 ATR 72-600F aircraft with options to purchase up to 20 additional ATR 72-600Fs. Delivery of the first aircraft, assembled in Toulouse, is expected in 2020.