FedEx Express supports Colombian fashion industry growth
July 25, 2019: FedEx Express (FedEx) has participated in the 30th edition of Colombiamoda, which is the country's biggest fashion event, that started on July 23 and runs until July 25. This is the second consecutive year that the company is supporting the event as well as the growth of the local fashion industry. The […]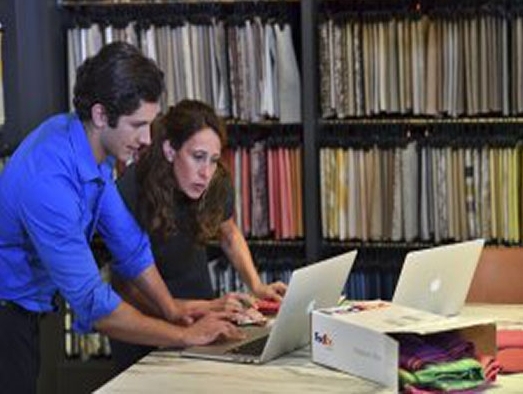 July 25, 2019: FedEx Express (FedEx) has participated in the 30th edition of Colombiamoda, which is the country's biggest fashion event, that started on July 23 and runs until July 25.
This is the second consecutive year that the company is supporting the event as well as the growth of the local fashion industry.
The company informed: "FedEx Express, in collaboration with ProColombia and Inexmoda, will launch UNIQUE "Sello de Autor", an exclusive showroom intended to provide visibility and recognition to eight up-and-coming Colombian designers. The platform provides an opportunity for the eight budding creators to showcase their talent and the potential of their brands to international buyers."
FedEx Express, logistics specialist, present in Colombia for more than 25 years, plays an important role in the growth strategy of Colombian businesses. Important markets associated with fashion, such as textiles, are among the most benefited by FedEx Express. The company has developed strategic collaborations with a wide variety of national ventures, including major swimwear and accessories brands that have been able to expand their business and global appeal through their ability to have their products reach new markets reliably and efficiently.
For this reason, in addition to partnering with Inexmoda, on July 2, FedEx Express launched a new Miami – Bogota – Medellin – Miami route that operates six times a week. This connects Colombian producing and exporting companies to new possibilities, and provides customers with important benefits, including an improved operational network, expanded opportunities and improved transit times on specific lanes.
According to the National Association of Businessmen of Colombia (ANDI), the Colombian textile and clothing sector represents 8.2 percent of the country's industrial GDP, 21 percent of Colombian industrial employment and 9 percent of manufacturing exports. In 2018, it generated $5 billion dollars in sales, $4.5 billion dollars of production and more than 550,000 jobs.
"FedEx Express has been present in Colombia for more than 25 years, with operations in 12 major cities across the country," said Juan N Cento, president of FedEx Express for Latin America and the Caribbean.
"Our new flight from Miami to the two main cities in the country indicates our commitment to new market growth for Colombian companies."