FedEx Express receives new environmental certification in Paris-Charles de Gaulle
September 20, 2017: FedEx Express, a subsidiary of FedEx Corp., world's largest express delivery company, has announced the renewal of its ISO 14001 certification in the Paris-Charles de Gaulle (CDG) multinational hub. The ISO 14001 certification was originally granted to the hub in 2011 and has been granted this renewal for a period of three […]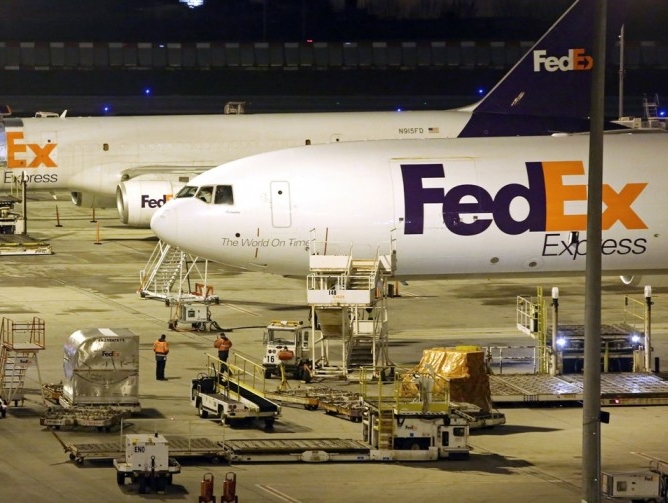 September 20, 2017: FedEx Express, a subsidiary of FedEx Corp., world's largest express delivery company, has announced the renewal of its ISO 14001 certification in the Paris-Charles de Gaulle (CDG) multinational hub.
The ISO 14001 certification was originally granted to the hub in 2011 and has been granted this renewal for a period of three years, complying with the new requirements incorporated into the regulations in 2015.
"This certification is a confirmation of FedEx's commitment to managing the environmental impact of one of its largest facilities in Europe through our EarthSmart programs. This certification is FedEx's first in Europe and paves the way for the company to continue to connect people and businesses around the world in a more responsible manner," said Julien Ducoup, MD Operations, FedEx Express, Paris-CDG hub.
In the process of certification, the global impact of the European hub of FedEx has been carefully analysed taking into account the process of thawing and maintenance of airplanes, sorting systems, LPG and glycol storage and waste management.
Despite increased activity levels, FedEx has worked to reduce the consumption of electricity at the hub by 9.4 percent since 2013 through the modernisation of lighting. The Paris-CDG hub has already saved 1.57 gigawatt hours (GWh), equivalent to the average annual consumption of 294 households in France.
In addition, 97.7 percent of the standard waste from the hub is reused, and 64 percent is recycled. FedEx also continually works with suppliers to find the best environmentally friendly operational solutions. For example, when glycol is used for aircraft thawing services, sophisticated pumping operations have been introduced to ensure efficient storage of the substance and to protect rainwater systems from contamination.
Renewing ISO 14001 certification with the revised parameters of 2015 required all members of the FedEx team and management be actively engaged. "We are proud to be the first location at the Paris-CDG airport to receive ISO 14001: 2015 certification and support and accelerate sustainability in our industry," adds Ducoup
In May 2016, FedEx appointed an ISO 14001 project manager, who has provided training courses on environmental issues to about 60 employees in all business areas and at all levels of the organization to defend their environmental and sustainability programs .
The Paris-CDG hub, the largest FedEx facility outside the United States, is scheduled to expand in 2019. It will have a new building certified by HQE and BREEAM built with non-polluting materials and will incorporate efficient LED lighting.
FedEx aims to achieve Leadership in Energy and Environmental Design (LEED) certification in all of its new facilities around the world, joining the portfolio of LEED certified facilities in the United States and India.