FedEx Express inaugurates Logistics Centre in Panama
<p style="text-align: justify;">Apr 21, 2017: FedEx Express has inaugurated new FedEx Logistics Centre in Panama Pacifico to expand its presence in the Latin American and Caribbean region.</p> <p style="text-align: justify;">The facility has temperature-controlled capabilities of 15ºC-25ºC and 2ºC-8ºC; capability for modular expansion and flexible enough to expand under the same roof; free-trade zone.</p> <p style="text-align: […]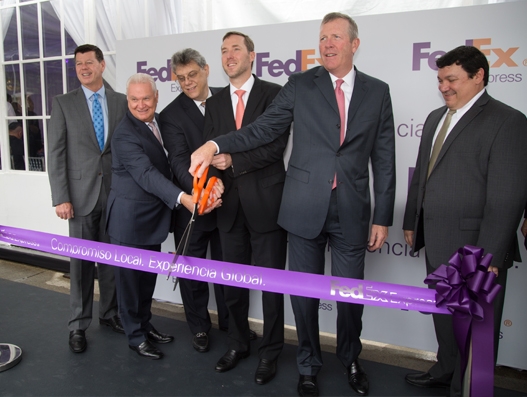 Apr 21, 2017: FedEx Express has inaugurated new FedEx Logistics Centre in Panama Pacifico to expand its presence in the Latin American and Caribbean region.
The facility has temperature-controlled capabilities of 15ºC-25ºC and 2ºC-8ºC; capability for modular expansion and flexible enough to expand under the same roof; free-trade zone.
In addition, the centre offers specialised logistics operations services for warehouses capable of optimising receiving, storage, product and customer care, and product transfers. The services are targeted to specialized sectors such as technology, healthcare (medical devices and pharmaceuticals), the automotive industry, telecommunications, electronics and retail.
"FedEx offers clients global access backed by local experience in an effort to promote international and domestic trade in Latin America and the Caribbean," said Juan N. Cento, president of FedEx Express Latin America and Caribbean.
"For this reason, we drive the growth of our markets, connecting companies with global opportunities. We carefully match each of our programmes to the business requirements of each individual customer in order to improve supply chain performance."