FedEx Express flies Boeing 767F in Italy for better operational efficiency
Dec 6, 2019: FedEx Express is operating a new Boeing 767F cargo jet on its European network in a commitment to modernise its European air fleet to improve environmental performance and operational efficiency. The new freighter, introduced into the European network in the end of November, offers superior environmental performance compared to the aircraft it […]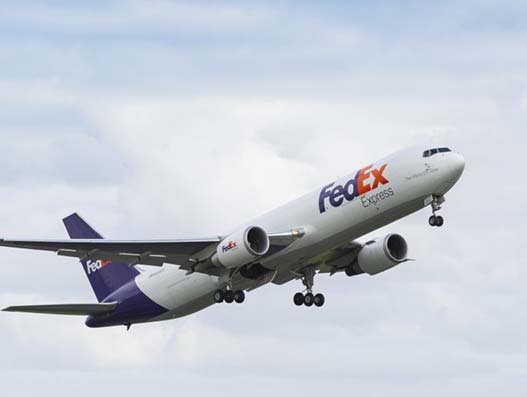 Dec 6, 2019: FedEx Express is operating a new Boeing 767F cargo jet on its European network in a commitment to modernise its European air fleet to improve environmental performance and operational efficiency.
The new freighter, introduced into the European network in the end of November, offers superior environmental performance compared to the aircraft it replaces, including noise reduction benefits. It also provides additional capacity on the existing Milano Malpensa-Paris route, offering Italian businesses that export to the rest of Europe greater opportunity to ship their goods.
The new Boeing 767F can carry up to 91,000 pounds of cargo, which represents an increase in capacity of approximately 16 percent compared to the aircraft it replaces. It is also 9 percent percent more fuel-efficient than its predecessor. The newly introduced aircraft operates six times a week and connects FedEx hubs in Milano Malpensa and Paris-Charles de Gaulle – one of the major FedEx hubs in Europe alongside Cologne and Liège.
Preparations for the arrival of the new Boeing 767F started a number of months ago. Thousands of hours of comprehensive training have been undertaken by team members, including air operations, ramp agents and technicians.
FedEx Express has undertaken the Reduce, Replace, Revolutionise programme, under which it is modernising its fleet and incorporating the latest aviation technology. FedEx Express target is to reduce aircraft emissions intensity by 30 percent from a 2005 baseline by 2020. Across its aircraft fleet, FedEx Express has already reduced aircraft emissions by 22.6 percent. In addition, the company is committed to sourcing 30 percent of jet fuel from alternative fuels by 2030.
Last year the company ordered an additional 12 Boeing 777 Freighters and 12 Boeing 767 Freighters, which are much more fuel efficient than the aircraft they will replace.