FedEx expands service to 7-Eleven stores in Korea
May 15, 2019: Memphis-based FedEx Express has recently announced that package drop-off services will be available at all 7-ELEVEN stores in Korea. This service has been introduced to offer convenient access to Korean customers who can use the FedEx iShip online tool to input shipping details before they drop-off their package at thousands of 7-Eleven […]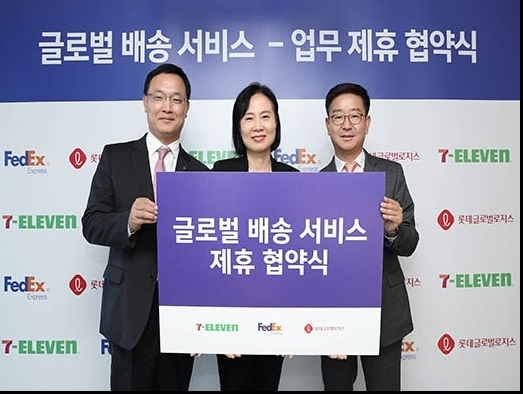 May 15, 2019: Memphis-based FedEx Express has recently announced that package drop-off services will be available at all 7-ELEVEN stores in Korea.
This service has been introduced to offer convenient access to Korean customers who can use the FedEx iShip online tool to input shipping details before they drop-off their package at thousands of 7-Eleven stores.
FedEx Express is working with 7-ELEVEN and Lotte Global Logistics to introduce the FedEx iShip drop-off service at 7-Eleven convenience stores nationwide starting May 13.
Lotte Global Logistics will transport the packages from 7-ELEVEN stores to Incheon International Cargo Terminal, where the shipments will connect to the FedEx flight network to international destinations.
The FedEx iShip tool will accept light weight document shipments – up to 0.5kg – and allows customers to input the shipping details, make payments all online through the FedEx website, and drop off shipments at any 7-ELEVEN store.
Eun-Mi Chae, managing director of FedEx Express Korea said: "As online shopping grows, our customers continue to search for flexible shipping options. The retail service network expansion through 7-ELEVEN also demonstrates our efforts to address the changing needs of customers."