FedEx 2019 earnings dip; CEO Fred Smith positive about fiscal 2020
June 27, 2019: Delivery organisation FedEx Corporation, in an earnings call for Q4, has said that financial year 2019 [June 2018 to May 2019] was challenging as it faced weakening international revenue growth driven by the slowdown in global trade and rapid growth of e-commerce demand, among other things. Fred Smith, chairman and CEO, FedEx […]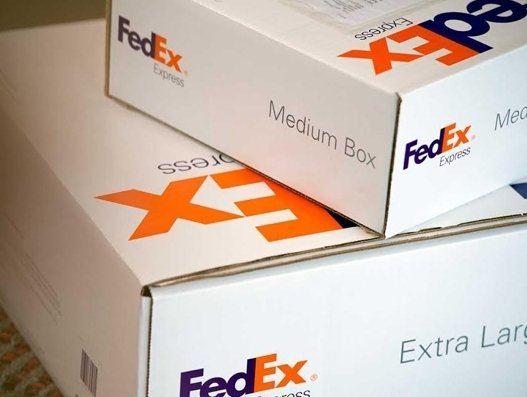 June 27, 2019: Delivery organisation FedEx Corporation, in an earnings call for Q4, has said that financial year 2019 [June 2018 to May 2019] was challenging as it faced weakening international revenue growth driven by the slowdown in global trade and rapid growth of e-commerce demand, among other things.
Fred Smith, chairman and CEO, FedEx Corporation, said: "Global trade disputes and low global growth rates create significant uncertainty for the express business leading us to be cautious and projecting FY 2020 earnings for this segment. The integration of TNT is now progressing at a good clip, and we will see significant benefits by this time in summer 2021. The major focus of our investment strategy I should note has also improved sustainability and efficiency." FedEx acquired TNT Express in May 2016.
Currently, the US and China are locked in a trade war in which US president Donald Trump imposed sweeping tariffs on China for its alleged unfair trade practices. As of now, the US has already slapped tariffs on $250 billion worth of Chinese products, and has threatened tariffs on $325 billion more.
Smith added that the company would enter fiscal 2020 taking steps like enhancing FedEx Ground capabilities, speed and efficiency, improving FedEx Express hub automation, particularly in Memphis and Indianapolis, finishing the integration of TNT, modernising aircraft fleet and reducing unit cost and increasing productivity, especially for e-commerce deliveries.
However, Smith was optimistic about 2020. "…based on our current forecast of US GDP growth for FY 2020 we anticipate FedEx Freight will increase earnings and margin over the period. We believe FedEx Ground will increase earnings for the fiscal year with modest if any margin compression from current levels, despite the investments we've announced, such as six and seven day per week delivery, large package capabilities and in sourcing of SmartPost," he said.
FedEx recently moved the district court in Columbia against the prohibitions imposed on it by the Export Administration Regulations (EAR). The global transport company urged the US department of commerce from enforcing prohibitions contained in the EAR against the company.
Commenting on the suit, Mark Allen, EVP, general counsel and secretary said: "We believe very strongly that the imposition of this sort of strict liability is a clear violation of our constitutional due process rights under the Fifth Amendment. We cannot know the contents of the 15 million packages we handle daily and whether those contents comply with the complex EARs. By requiring us to police the contents of packages moving through our global network, the government is placing an unreasonable burden on a common carrier."
The litigation seemed to be filed after Chinese phone manufacturer Huawei demanded to know why the shipping company didn't deliver two of its packages. FedEx failed to deliver two packages from Japan destined for China, which landed up in the US. The company apoligised for the error, saying the packages were misrouted.
Huawei was added to the US department of commerce's bureau of industry and security Entity List on May 15, following an executive order from US president Donald Trump effectively banning Huawei from US communications networks.
Smith clarified that there had been "considerable amount of miss reporting" on the issue.
"Number one, as that is related to the Huawei issue where we miss routed and then apologise for two packages and returned to the shipper erroneously a third. The Huawei packages were only peripherally involved in this lawsuit that we filed. And in fact, it goes back many, many years, which is in the lawsuit itself and it concerns not contraband, which many people have confused. The lawsuit is as concerning. It concerns important export controls as administered by the department of commerce," Smith stressed.