fastjet launches flights to Kenya
Jan 04, 2016:  fastjet Tanzania will operate a daily flight between Dar es Salaam and Nairobi and between Kilimanjaro and Nairobi from January 11, 2016.  Flights between Zanzibar and Nairobi and Dar es Salaam and Mombasa are also expected to be added to the network later in 2016.
fastjet , Africa's low-cost airline, has been given clearance by the Kenyan government to operate flights between Kenya and Tanzania under the Bilateral Air Services Agreement between the two countries, as previously approved by the Tanzanian Government. Two new routes, Dar es Salaam to Nairobi, and Kilimanjaro to Nairobi are added to its current flying network.
Ed Winter, chief executive officer, fastjet, said, "fastjet Tanzania has been working towards the launch of these routes for some time and we are extremely pleased that clearance has now been granted to commence operations.
"To date, passenger traffic between the major cities of Dar es Salaam and Nairobi, which have a combined population of over 8 million people, has been limited by high air fares which we believe, have excluded large parts of the local population from air travel. The only alternative to flying is to undertake a long and difficult journey by road, which can take up to 12 hours. As has been the case with other routes that we have launched, we expect to stimulate the market as passengers embrace fastjet's great value, safe, reliable flights and move from road to the air.
"Nairobi and Dar es Salaam are not only key travel destinations, and two of the busiest* airports in the region, but also hubs with extensive regional and international networks.  Expanding the network into Kenya marks an important milestone in fastjet's strategic development and is a significant achievement for the Company, its staff and shareholders."
You may also like:-
---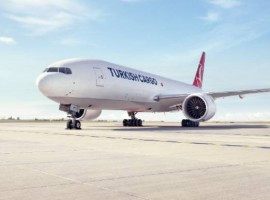 Air Cargo
Continuing its technological investments, the software reduces the error rate at its business processes as well as the costs while improving the employee productivity among other aspects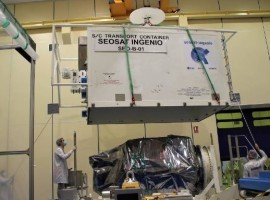 Aviation
SEOSAT-Ingenio is the first Spanish satellite with optical technology, developed primarily by the Spanish space industry led by Airbus in Spain as the prime contractor.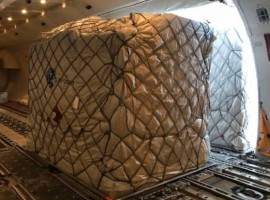 Logistics
Weekly direct flights will depart from Shanghai (PVG) every Monday and from Amsterdam (AMS) each Sunday to service for a post-COVID resurgence in demand during what is traditionally a fourth quarter peak season.