Fast forwarding into future with digitalisation
Digital and freight forwarding make for a powerful combination. The need to develop technology in line with market evolution and ever-changing customer demands has become a priority for air freight forwarders.
Shreya Bhattacharya
For several decades, air freight forwarders have been helping shippers cope with complexities of moving goods by air. Be it the best mode of transport, lead times, managing documents, multiple to-and-fros via phone calls and emails for information about the condition and location of shipments and the final cost, there is much to take care of when shipping cargo to its destination. Call it complexities or lack of transparency, what many have pointed out is the loss of the substantial amount of time each year due to some of the extremely complicated procedures involved. This is where digitalisation promises great opportunities. 
While there have been technological solutions for different elements in the supply chain for a while, these systems never communicated with each other until now. A digitalised supply chain caters to this unmet requirement so that a forwarder can access anytime any information from any part of the supply chain. Some of the promising technologies like big data, blockchain, predictive analysis and A.I. are capable of bringing transformational changes by better predicting shipment volumes for customers and allowing businesses to make more informed decisions.
A number of digital start ups are today reconstructing the way freight forwarding is done. For instance, Freightos has created an online international freight marketplace using a SaaS-Enabled Marketplace model. The SaaS component, called AcceleRate, provides logistics companies with freight rate management and instant freight quoting.
Eytan Buchman, VP of Marketing at Freightos says, "In a word, we're helping air forwarders manage revenue, pricing, and sales better. We work with over 1,000 top forwarders to automate pricing, integrate to direct pricing from well over 350 airlines, access direct sales from Asian coloaders online, sell services to their customers or site visitors online, and sell services to shippers online on Freightos, the world's largest freight marketplace. Broader than any of these solutions, we're taking our role of working together with forwarders to assist in digitalisation very seriously; logistics providers bring experience, expertise, and vast networks; we bring the digital tools and skills to make it happen."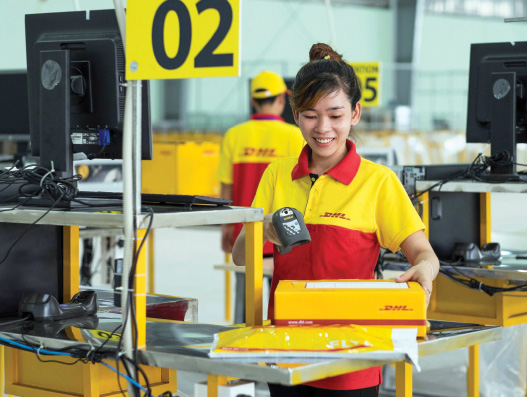 In a recent move, Freightos teamed up with Lufthansa Cargo. The cargo operator's main contribution was its application programming interface or API. With digital connectivity introduced by Freightos WebCargo and Lufthansa Cargo's API services, forwarders would be able to instantly look up contracted rates, assess capacity, and book cargo on specific flights in real-time.
An India based startup FreightBro also hit headlines for building cutting-edge technology solutions to empower India's small and medium-sized freight forwarders with highly efficient digital marketplace. 
Speaking about the grey areas in air freight sector (in India), Raghavendran Viswanathan, CEO and Founder of FreightBro says, "Unlike passerger ticketing, there is no rate discovery portal like MMT or Expedia for cargo. Airline booking systems are not integrated with forwarders, shippers, and other stakeholders." He further says that because of price volatility, limited offer pricing, lack of visibility, paper based process and lack of data integration, it becomes difficult to optimise cargo capacity. "Digital initiatives by IATA, eAWB and efreight takes time to implement and the penetration is slow, very few airlines offer online booking system," Viswanathan further adds. 
As it becomes more apparent that digitalisation is here to stay, some of the biggest names in forwarding are going out of their way to lace their services with uber-modern state-of-the-art technologies.
Recently, DHL announced it has partnered with Accenture and created a blockchain based supply chain prototype with nodes in six geographies to track pharmaceuticals across the supply chain. A valuable technological contributor itself with products like Parcelcopter and the EffiBOT, DHL is now taking stride to accommodate a technology-oriented, disruptive approach in its way of operating.
"We've worked closely with DHL to understand and document the broad impact blockchain will have on supply chains of the future," says Andreas Baier, Accenture lead for the travel and transportation industry and DHL client team leader. "Using a common, indelible and secure ledger, the industry can achieve much higher safety standards – from the factory to the patient – at much lower cost. This is one of several opportunities blockchain affords to restructure business processes while reducing cost and complexity."The ledger tracking these medicines may be shared with stakeholders, including manufacturers, warehouses, distributors, pharmacies, hospitals, and doctors.
Commenting on the gaining momentum of blockchain in the supply chain management, Li Wenjun, senior vice president and head, air freight, DHL Global Forwarding Asia Pacific and China says, "In the freight forwarding business where multiple parties are involved in the exchanges of shipments details, movement of information and cash, blockchain technology has the potential to enable the seamless, secure and consistent exchange of such information."
DHL Supply Chain has also introduced a customer technology platform, MySupplyChain. The platform integrates data from DHL Supply Chain applications, providing users with complete supply chain visibility and online accessibility through a single login. 
Meanwhile, Swiss forwarder Panalpina has invested in the Panalpina Digital Hub. The new Zurich-based technology-focused arm of the company will focus on exploring the Internet of Things (IoT), Artificial Intelligence (AI) and blockchain, and looks ahead to form strategic partnerships with European start-ups to integrate these technologies.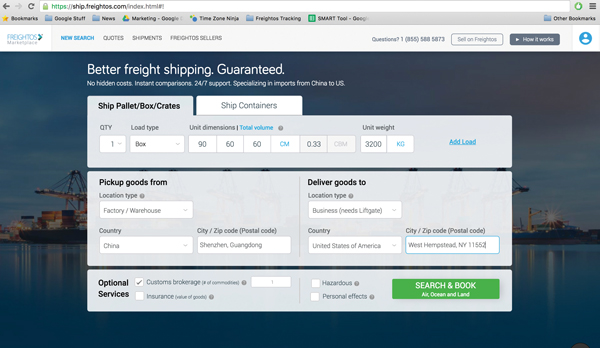 Source: Freightos
"We, like many of our competitors, are challenged by new market entrants with innovative business models and digital approaches that improve upon the old way of doing things. Additionally, our customers increasingly demand the digital experience they have become accustomed to as consumers: they now expect a similar experience in a business-to-business environment," says Stefan Karlen, CEO of Panalpina. "It is therefore obvious that the frontier of freight forwarding and logistics does not lie in new modes of transport, but in digital transformation."
Another major player Kuehne + Nagel is investing to streamline its warehouse management. Called KN SwiftLOG, its newly launched system is expected to become the global standard for K+N warehouse management, and will be used to upgrade more than 400 of its fulfilment centres across the world. 
KN SwiftLOG is powered by the JDA Warehouse Management system, extended by K+N customisation, creating what K+N describe as a "unique digital solution… a best-in-class platform for omni-channel fulfilment".
As the above-mentioned technologies became frequent topics of conversation among industry members for their ability to transform the way the supply chain operates, a forum named Blockchain in Transport Alliance (BiTA) has been formed to develop blockchain standards and educate the freight industry.  The goal is to bring together leading companies in the freight technology industries that have a vested interest in the development of blockchain technology.
The forum has attracted more than 110 members, including major players like UPS, JD Logistics, FedEx and Panalpina. UPS, for instance, is exploring blockchain applications in its customs brokerage business. It says Blockchain technology would help by improving transaction accuracy and by replacing existing paper-heavy and manual processes. It is of the view that the technology would facilitate execution and visibility of trusted transactions with government customs agencies.
While, many major players have shown their curiosity and are making sizeable investments in tech solutions, it is not the industry wide sentiment. There is still a low tolerance for disruption as the sector suffers with tight revenues.
"Companies contend with innate tension of truly wanting to embrace technology but not necessarily being able to take a leap of faith. It's an axiom that they will; the question is when. The drive for change is coming from two directions: customers demand digital service and forwarders require increased efficiency. Both are coinciding to push for change faster, and this inevitability is increasingly pushing forwarders to change," says Buchman.
To come to the aid of the forwarders, tech companies have tailored several solutions as per their client's requirements.
"Unisys has been providing tailored solutions to air freight forwarders since 2005. We recognised that timely and good quality flow of information between air freight forwarders, airlines, regulatory bodies and handlers is one of the drivers of better freight business. The initiative that we started in 2006 connects nine airlines and more than ten thousand forwarder branches and is one of the most widely used freight portals today," says Venkatesh Pazhyanur, senior industry director – freight solutions, Unisys. "A portal market place drives e-business interactions. We recognised that this needs further augmentation and introduced our Digi-Connect service that provides similar interactions without the forwarder leaving his computing environment. The customer does not come to the marketplace and instead the marketplace comes to them through embedded applications." 
Pazhyanur further adds, "These solutions (Digi-Portal and Digi-Connect) provide forwarders to interact with other supply chain stakeholders in an easy and efficient way. Unisys has a unique position to being tailored solutions to the Travel and Transport industry and specifically to the air cargo sector with expertise in the domain, technology and delivery with related cross domain expertise in security."
Meanwhile, CHAMP Cargosystems' Logitude service is specifically engineered to automate the business of the freight forwarders in many ways. "The Logitude service covers all of the primary aspects of managing shipments through the entire lifecycle from quotes to shippers to delivery order at the final destination.  Logitude is multi-modal but for air cargo, it is very much part of the IATA e-freight initiative to allow forwarders to submit all house and master air waybills electronically to airlines.  This is an increasingly important expectation by airlines who may, in fact, charge fees for shipments arriving at the airport that have not been electronically reported," explains Fred Werginz, Head of Commercial Operations – North America & Caribbean, CHAMP Cargosystems.
Another efficient solution comes from Wipro that has on offer the Cargo Reservations, Operations, Accounting and Management Information System or CROAMIS. The company claims it to be its next-generation end-to-end cargo management system that automates end-to-end air cargo processes such as cargo capacity planning, sales, revenue management, cargo ground handling operations, warehouse management, freighter and charters, customer services, cargo revenue accounting, billing and claims.
Speaking about the want of flexibility demanded by customers in their systems Deviprasad Rambhatla, vice president & global head – travel, transportation, hospitality and public sector industries, Wipro Limited says, "Customers today expect systems to evolve as their business and market conditions change, so they can have the flexibility to adapt existing processes and offer new products. This includes the ability to perform and automate a host of transactions, including scheduling enquiries, routing, rate quotation, booking, shipment tracking, attach electronic documents, cargo claims, and complaints submission to name a few, in a focused and efficient way. That is the foundation of CROAMIS." 
Apart from engaging with customers, the company also takes inputs from other important sources such as market conditions, business models and their evolution, geographical and industry trends, organisations that drive standards and changes, adds Rambhatla.
Wipro is providing 24x7x365 support to their customers, agents and wider community with its next-gen intelligent, virtual agent named Cargo Genie that provides a personalised and contextual experience in supporting its customers deliver better service support without the need to have dedicated agents available. "This 'do-it-yourself' experience improves productivity, automates and speeds up many business interactions across different enterprise processes.  The Cargo Genie can boost the personal digital experience across channels such as mobile and web, with life-like interactions, augmented with artificial intelligence and 'human' understanding for the current context as well as the customer historical information to make suggestions and tailor the outcome at hand," Rambhatla further adds.
Industry experts say that it isn't just about saving paper anymore.  It is also about speed and accuracy allowing different companies working together as if they are one.  While e-commerce has been discussed about for over 30 years- before the millennium, the commerce of the internet really took off in the past 10 years, where we see the growth of trade through the internet. Today, entrepreneurs and businesses can facilitate the buying/selling process, online payment and last miles delivery all in the palm of their hand. All of this suggests that the future of freight forwarding is definitely going to change and the stakeholders must adapt to it even faster so that they stay in the game.