Fashion label Hallhuber to control supply chain with Setlog's OSCA software
All communication will run via OSCA, from order confirmation and delivery planning to transport bookings and inquiries among other aspects of the software.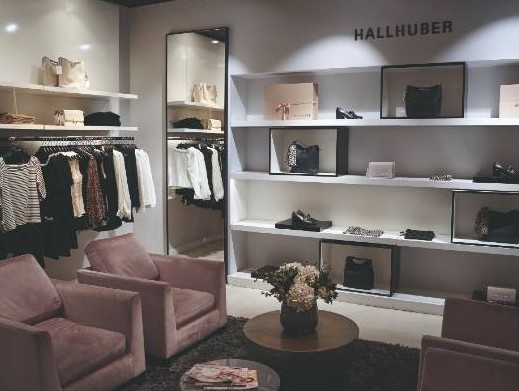 The fashion specialist Hallhuber has established a reliable, global network of suppliers for several years. In order to make Hallhuber's supply chains more transparent, the company is now introducing OSCA, the cloud-based supply chain management software from Setlog. OSCA, which stands for Online Supply Chain Accelerator, will control all transport-relevant processes from booking to warehouse arrival. OSCA has become the central communication platform for all suppliers and partners in Hallhuber's supply chain. It has eliminated Excel- spreadsheets and e-mails.
"I have known the OSCA software for many years. At Hallhuber, it allows us to grow quickly and securely, we now have complete visibility of our supply chain," says Heiko Lenz, head of Supply Chain Management at the Munich-based fashion company. Hallhuber's processes and procedures have been easily fitted to work with the OSCA system, which meant a short implementation time.
"We are pleased that Hallhuber, a company known for digital innovations and sustainable business, has opted for OSCA to manage its supply chain," emphasizes Ralf Düster, CEO of Setlog AG.
Hallhuber produces over half of its goods in Europe, especially in the Balkan states and Turkey. The rest is produced in Asia, especially in China and India. The total supplier pool comprises between 80 and 100 companies. Annually, four main forwarders transport over 2,000 shipments to the central warehouse located in Halle/Westphalia (Germany). The more than five million units annually are distributed exclusively in over 290 stores located in Germany, Austria, Switzerland, Benelux, Poland and Italy as well as via the company's own online platforms.
Production orders are created in Hallhuber's ERP system. From there, they are automatically interfaced to OSCA and are visible to all factories right away. All communication runs via OSCA, from order confirmation and delivery planning to transport bookings and inquiries. All activities are entered into the system by the suppliers and confirmed by Hallhuber. All costs, freight volumes, lead times, transport times, carton packing lists, and delivery dates are visible at all times. Logistics service providers send shipment notes and tracking data via EDI to OSCA. OSCA ́s dashboards alerts show, for example, if delivery dates change and if delays are imminent. All supply chain partners are automatically informed. Hallhuber also uses OSCA's "Request for Quotation" (RFQ) tool for freight rate management and freight tendering. One of OSCA's modules takes care of freight invoices. This ensures a constant overall cost overview and any derivations are quickly identified.
Hallhuber's focus has been on consolidating all workflows and processes from sourcing to retail and online shops. The company is currently reviewing software solutions in the areas of QC for incoming goods, and vendor compliance management (VCM). OSCA's modules are on the shortlist for these areas.