Faro Airport's new terminal inaugurated
<p class="m_-7506803027249243218gmail-MsoNoSpacing" style="text-align: justify;"><span style="font-size: 12pt;">Jul 18, 2017: The Southern Portugal international connectivity hub, <a title="Faro Airport" href="http://www.faro-airport.com" target="_blank">Faro Airport</a> gets a bigger and newer terminal. The new facility has a greater capacity for processing aircraft and passengers were developed with an investment of 32.8 million euros. </span></p> <p class="m_-7506803027249243218gmail-MsoNoSpacing" style="text-align: justify;"><span style="font-size: 12pt;">With this […]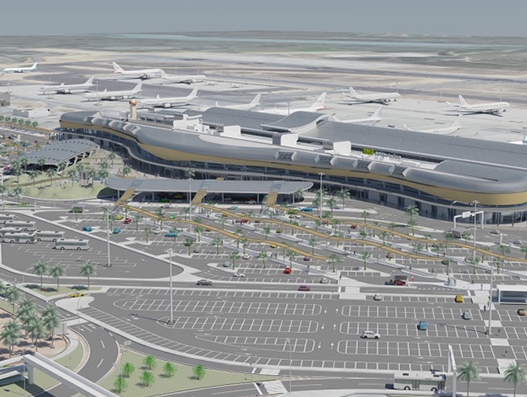 Jul 18, 2017: The Southern Portugal international connectivity hub, Faro Airport gets a bigger and newer terminal. The new facility has a greater capacity for processing aircraft and passengers were developed with an investment of 32.8 million euros.
With this expansion, Faro Airport increases the terminal's ability to embarking and disembarking from 2400 to 3000 people per hour. The terminal was enlarged from 81,200 m² to 93,120 m². The works carried out also include the adaptation of the capacity of the passenger terminal to a new system of lanes that allows 30 movements per hour, instead of 24, and the parking of 30 to 37 aircraft.
Inaugurated in 1965, Faro Airport is the main tourist airport in Portugal and plays a decisive role in the economic development of the country. It was, in 2016, the national airport that registered the highest growth - 18.5 percent, with more than 7 million passengers.
Also, the new facility has an enhanced security system with high safety standards at the airport, new control areas, and an adequate level of quality of service.