European hub Amsterdam Airport Schiphol sees rise in exports to China
October 11, 2017: Amsterdam Airport Schiphol is seeing a rise in exports to China and facilitating the delivery of a wide range of goods to Chinese online consumers. China is already the airport's largest cargo market and e-commerce is helping to strengthen that position. The global cross-border e-commerce boom seemingly goes from strength to strength, […]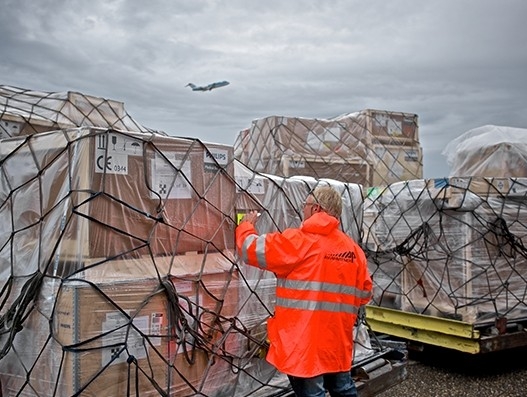 October 11, 2017: Amsterdam Airport Schiphol is seeing a rise in exports to China and facilitating the delivery of a wide range of goods to Chinese online consumers. China is already the airport's largest cargo market and e-commerce is helping to strengthen that position.
The global cross-border e-commerce boom seemingly goes from strength to strength, with retail sales for mobile e-commerce in China are soon set to reach $1 trillion. The leading exporting nations are the US, Hong Kong, Malaysia, the Netherlands and South Korea.
"Historically, China, is the recognised as the world's leading manufacturer, but Chinese consumers are increasingly sourcing a wide range of online luxury items from The Netherlands and across Europe. On the back of this demand, a significant trend is for increased imports into China of goods bought on online marketplaces," said Jonas van Stekelenburg, Cargo director, Amsterdam Airport Schiphol.
"Amsterdam Airport Schiphol is connected to six out of 12 cross-border e-commerce pilot zones assigned by the Chinese government. Earlier this year Xi'an was added to our network of destinations by China Cargo Airlines in an agreement aligned with the One Belt One Road strategy. Dutch Customs have specifically created a ruling for fast Customs clearance for low value e-commerce shipments with the Chinese authorities," he added.
Amsterdam Airport Schiphol's simplified electronic Customs declaration means that both export and imported e-commerce cargo is processed quickly and efficiently. Postal parcels are handled through the PostNL gateway at the airport or are seamlessly despatched throughout Europe via other last mile delivery services.
Ahead of a trade delegation visit to South China in October, van Stekelenburg said that it is important to listen to customers in China, including airlines, shippers and freight forwarders in order to better understand their requirements.
Amsterdam Airport Schiphol will join the Port of Rotterdam and the Holland International Distribution Council on the trip which includes Holland logistics seminars and networking in Guangzhou, Shenzhen and Hong Kong.
"We will be holding seminars in Guangzhou and Hong Kong and will have a Holland Pavilion at the CILF exhibition in Shenzhen along with our partners from Port of Rotterdam and the Holland International Distribution Council, including 25 Dutch logistics companies. We want to listen how we can better meet the needs of China's dynamic freight and logistics sector," he said.
"China's consumers are sourcing overseas consumer items in ever larger quantities, and it is this trend and business growth that Amsterdam Schiphol Cargo is poised to capture," he added.
Most popular e-commerce products imported through Amsterdam Airport Schiphol to China are baby products, fashion items and cosmetics, while exports from China to The Netherlands are hi-tech and lifestyle products.