Etihad selected as travel partner for Special Olympics 2019
May 29, 2017: Etihad Airways has been unveiled as the official airline partner of the 2019 Special Olympic World Summer Games. The event will witness more the 7,000 athletes from 170 countries to Abu Dhabi in March 2019.
The announcement was marked by the signing of a Memorandum of Understanding (MoU) by Mohamad Mubarak Al Mazrouei, chairman of the Etihad Aviation Group board, and Mohamad Abdulla Al Junaibi, chairman of the Higher Committee of the Special Olympics World Summer Games.
Peter Baumgartner, chief executive officer, Etihad Airways, said, "The 2019 Special Olympic World Summer Games is a remarkable opportunity to showcase our Abu Dhabi home to these phenomenal athletes as they compete on the highest stage. Everyone at Etihad Airways is immensely proud to be supporting the Special Olympics World Summer Games which will be hosted in the Middle East region for the first time.
The partnership with the Special Olympics is a key element of Etihad Aviation Group's extensive social activity programme which, in turn, feeds into the Abu Dhabi Economic Vision 2030. We look forward to working closely with all of our partners to make the 2019 Special Olympics World Summer Games a truly memorable occasion."
The national airline of the United Arab Emirates will carry athletes, equipment, coaches, dignitaries and world media to its Abu Dhabi home for the event in March 2019. The airline will be supported by Hala Abu Dhabi, Etihad's destination management company, and Etihad Cargo.
A wide programme of support and engagement will be developed in the lead up to the event to ensure everyone coming to the 2019 Special Olympics World Summer Games has the best experience while in the UAE's capital city.
Peter Wheeler, chief executive officer, Special Olympics Abu Dhabi 2019, said, "Etihad's support will help ensure we put on a world class event in 2019 and allow us to reach further with our message of inclusivity, tolerance and philanthropy. These three key pillars will empower not only our athletes but people of all abilities across the UAE."
The athletes will be accompanied by 2,500 coaches and delegates, to compete in Abu Dhabi between 14 and 21 March 2019. Football, swimming, athletics, cycling, golf and powerlifting are amongst the 22 sports that feature over the competition and other events which include a Global Policy Summit and Global Youth Summit.
"The Special Olympics World Summer Games will be hugely inspirational to us all and I look forward to flying the athletes and their coaches to Abu Dhabi in March 2019," said Mohammed Ansari, Etihad Airways' cadet pilot.
You may also like:-
---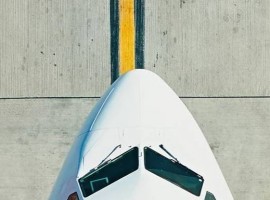 Logistics
The global rollout of CargoWise across a. hartrodt operations in Asia, South and North America, Oceania and Europe, will be a staged process with completion by March 2023.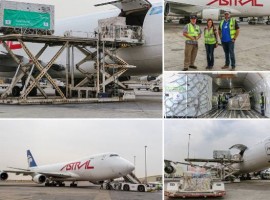 Air Cargo
Logistics
The hospital which included generators, tents, HEPA filters and medical equipment, can facilitate up to 200 people to receive potential lifesaving treatment.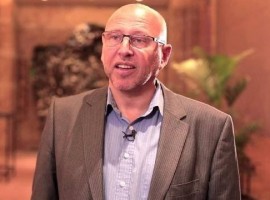 Air Cargo
Glyn Hughes, current global head of cargo at International Air Transport Association (IATA), leaves the airline industry organisation amidst the Covid-19 pandemic.