Etihad Cargo picks ECS Group as cargo service provider for key markets
Etihad Cargo, the cargo and logistics arm of the Etihad Aviation Group, has selected ECS Group to increase its new regional sales operating model acro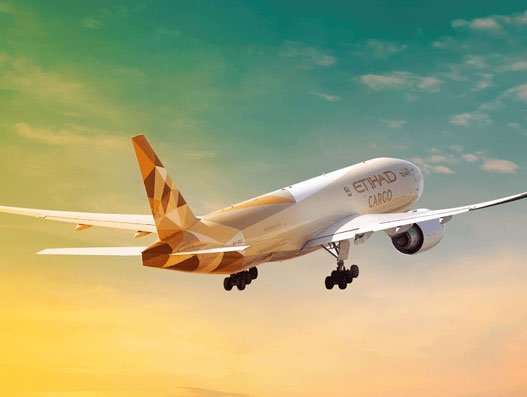 Feb 28, 2020: Etihad Cargo, the cargo and logistics arm of the Etihad Aviation Group, has selected ECS Group to deliver a significant scope of its new regional sales operating model across multiple-territories.
Etihad Cargo has entered into Cargo Service Provider (CSP) agreements with ECS Group's subsidiary company Globe Air to provide customer service, reservations, post-flight support, operations support, accounting and billing support services in the United States, United Kingdom, Germany, Netherlands, Singapore, Indonesia and Malaysia. Etihad Cargo will itself lead sales activities in those territories through its own commercial organisation.
Furthermore, through ECS Group's subsidiary companies Globe Air, Universal GSA and ExpAir, the parties entered into CSP agreements that also cover sales services in Canada, Belgium, Switzerland, Austria, the Czech Republic, Slovakia and the Nordics, as well as Los Angeles and the offline Etihad stations in the United States.
Services under the new agreements will commence on April 1 st 2020 across all the above territories, with the exception of the Czech Republic, Singapore and Indonesia where services are expected to commence on June 1, 2020.
Abdulla Shadid, managing director Cargo and Logistics Services at Etihad Aviation Group, said, "We are delighted to be working with ECS Group as a strategic partner to fulfil a key pillar of our all-encompassing commercial transformation. This milestone comes following an extensive 10-month evaluation process to source like-minded partners who share our vision for digital cargo transformation using data-driven market insights and deep customer knowledge. ECS Group's ability to deliver cost-effective sales operations through bundling multiple jurisdictions and maximising economies of scale was a key factor in their award."
Etihad's renewed regional distribution strategy is designed for the carrier to lead its own sales and commercial activities in select global cargo gateways, with key leadership appointments made across North America, Europe, Middle East, Africa and Asia. The partnership with ECS Group further supports this strategy through offering various complimentary sales and non-sales support activities.
Adrien Thominet, Chief Executive Officer of ECS Group, said, "Helping Etihad Cargo to develop its business strategy is a fantastic adventure, and we are especially honoured to have been chosen to support them in key markets in Asia, Europe and North America. To maximise Etihad Cargo's freight revenue in these regions, we have worked on unique solutions and digital tools that are tailored to and designed exclusively for the airline. We share Etihad Cargo's vision of putting digital at the heart of efforts to expand air freight, and this shared vision is an essential aspect of our partnership."
Etihad Cargo launched its revamped strategy in 2018 and has since rolled out significant initiatives across its fleet and network, digital capabilities, product verticals and physical infrastructure, as well as investing in internal resources and sales organisations to drive a heightened customer experience and cement its position as an international air cargo airline partner of choice.