Etihad Cargo deploys IBS' new iCargo technology platform
Oct 16, 2018: In its response to evolving cargo management needs, Etihad Cargo has fully migrated to 'SPRINT', an IBS iCargo fully integrated technology platform.
SPRINT combines booking and reservations, integration management including interface control, service delivery management (including messaging and eAWB support), loyalty management, AWB stock control and revenue accounting, all into a single integrated platform. It enables Etihad Cargo to enhance its capacity- and pricing management processes whilst offering real-time shipment monitoring and quality control, helping drive maximum efficiency.
Abdulla Mohamed Shadid, Etihad Airways managing director Cargo and Logistics Services said: "We are extremely pleased that the 12-month implementation process has been concluded successfully, and even more excited at the prospects that this milestone brings. It represents a giant leap forward for our customer value proposition and allows us to embrace a whole new realm of digital services to further differentiate ourselves. Customers will feel the impact instantly, and it comes at a well-timed period when we have started deploying capacity in key markets for the fourth quarter."
Services that are now available at the customer's fingertips span online bookings across all Etihad's product portfolio, including general cargo as well as its signature TempCheck (pharmaceutical), SafeGuard (valuables), FreshForward (perishables), FlightValet (automotive) and FlyCulture (arts and music), among others. Customers will also be able to access Etihad Cargo's Loyalty Programme, which offers them a wide range of benefits now accessible online, and they will also be able search flights and track shipments in real-time.
"Our employees worked tirelessly during the past year to bring us to this significant milestone and should be proud of their achievement," added Shadid.
"Seldom do complex programmes like this finish on time and within budget. Etihad Cargo is hungry for more, and we will be working with our technology partners to deploy new technologies that will continue to differentiate us and help push our customer value proposition to the next level."
V K Mathews, executive chairman, IBS Group said: "Etihad Cargo has commissioned the most up-to-date technology solution in the domain, iCargo, and the seamless system cutover within time and budget reiterates IBS' capability and domain expertise to deliver outstanding value to the business requirements of some of the iconic names in the airline industry."

You may also like:-
---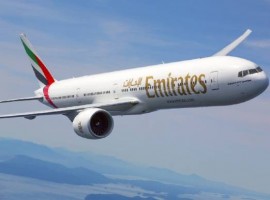 Aviation
The expanded schedule will offer enhanced connectivity for customers travelling to Dubai and beyond to Emirates' network of over 85 destinations.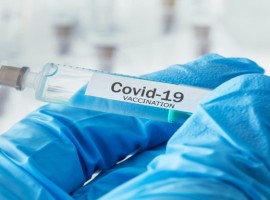 Air Cargo
Aviation
Prof. Dr Wouter Dewulf and Prof. Dr Roel Gevaers from the University of Antwerp and Pharma.aero's Frank Van Gelder share their views on how a weak supply chain can destroy the quality of the Covid-19 vaccine.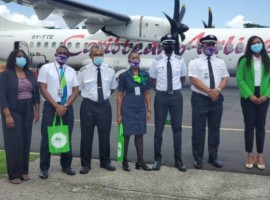 Air Cargo
Aviation
Dominica is known as the nature island of the Caribbean and its landscape boasts everything from waterfalls to mud ponds, as well as an array of exotic fauna and attracts hundreds of thousands of visitors annually.