Etihad Airways to introduce Boeing 787 on services to Kuala Lumpur and Brussels
Oct 29, 2018: Abu Dhabi-based airline Etihad Airways will introduce the Boeing 787-9 on its daily scheduled services from Abu Dhabi to Kuala Lumpur, effective December 20 this year, and to Brussels, effective January 3, 2019. The new two-class 787 Dreamliner service features Etihad Airways' next-generation Business and Economy Class cabins, configured with 299 seats […]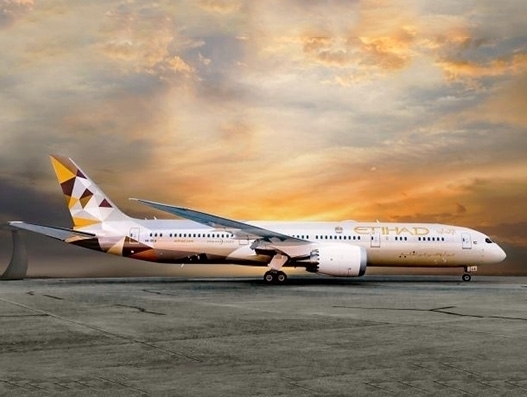 Oct 29, 2018: Abu Dhabi-based airline Etihad Airways will introduce the Boeing 787-9 on its daily scheduled services from Abu Dhabi to Kuala Lumpur, effective December 20 this year, and to Brussels, effective January 3, 2019.
The new two-class 787 Dreamliner service features Etihad Airways' next-generation Business and Economy Class cabins, configured with 299 seats - 28 Business Studios and 271 Economy Smart Seats.
Robin Kamark, chief commercial officer, Etihad Aviation Group said: "Kuala Lumpur and Brussels are two very important destinations on the Etihad network, popular with both business and leisure customers and we are delighted to be introducing the 787-9 Dreamliner on these routes. Our customers can expect the quietest cabins and our latest in-flight products and technology, one of the world's most technologically advanced and fuel-efficient aircraft."
Etihad's fleet comprises of 21 Boeing 787-9 aircraft.