Etihad Airways to introduce Boeing 787 Dreamliners to Rome and Frankfurt
March 11, 2019: Etihad Airways will introduce a new two-class Boeing 787-10 Dreamliner, on its scheduled daily morning service from Abu Dhabi to Rome, from June 1, 2019. The 336-seat 787-10 features 32 Business Studios and 304 Economy Smart Seats. This service complements the second overnight 777-300ER departure. In addition to this, the Abu-Dhabi based […]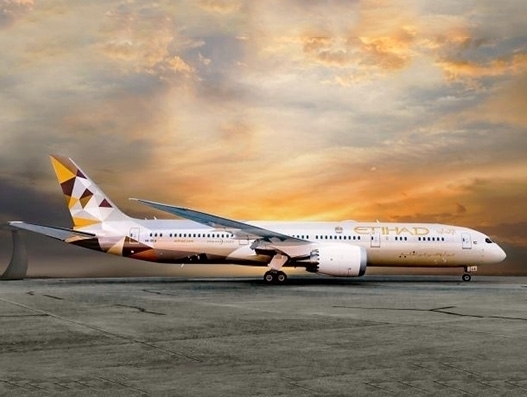 March 11, 2019: Etihad Airways will introduce a new two-class Boeing 787-10 Dreamliner, on its scheduled daily morning service from Abu Dhabi to Rome, from June 1, 2019.
The 336-seat 787-10 features 32 Business Studios and 304 Economy Smart Seats.
This service complements the second overnight 777-300ER departure.
In addition to this, the Abu-Dhabi based airline has also decided to introduce its Boeing 787-9 Dreamliner on its twice daily services to Frankfurt. The change is effective July 1.
The two-class 787-9 features is configured with 299 seats - 28 Business Studios and 271 Economy Smart Seats.
Robin Kamark, chief commercial officer, Etihad Aviation Group said: "Rome and Frankfurt are two very important cities on the Etihad global network and have been popular with business and leisure customers alike."