Etihad Airways to deploy 787 Dreamliners on all its flights to China
Feb 15, 2019: Etihad Airways has recently announced that it will introduce the Boeing 787-9 Dreamliner on its daily service from Abu Dhabi to Chengdu, effective 1 July 2019, replacing the Airbus A330-200 currently operating the route. From the same day, the airlines%u2019 daily service from Abu Dhabi to Shanghai will be upgraded from the […]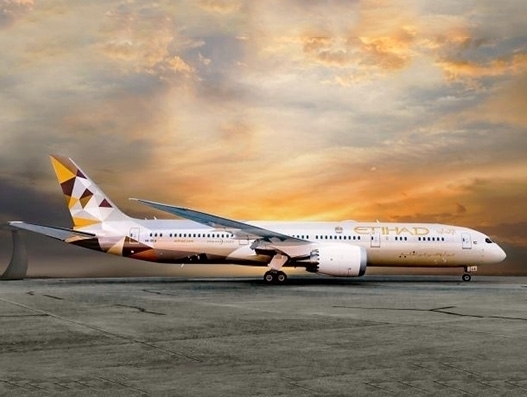 Feb 15, 2019: Etihad Airways has recently announced that it will introduce the Boeing 787-9 Dreamliner on its daily service from Abu Dhabi to Chengdu, effective 1 July 2019, replacing the Airbus A330-200 currently operating the route.
From the same day, the airlines' daily service from Abu Dhabi to Shanghai will be upgraded from the 787-9 to the larger 787-10 Dreamliner.
Therefore, post July 1, the airline will fly all 28 weekly services to China's four main gateways - Beijing, Chengdu, Shanghai and Hong Kong - with the Dreamliner aircraft.
The 787-9 that will be deployed on Chengdu route will feature Etihad Airways' next-generation Business and Economy cabins, configured with 299 seats. This will also benefit cargo customers, as the belly hold capacity will be increased to four tonnes.
The 787-10 service to Shanghai will be configured with 336 seats. On this route, belly-hold cargo capacity will be increased by two and a half tonnes.
Robin Kamark, chief commercial officer, Etihad Aviation Group said: "China has been a key market and we have grown our presence there since we launched services to Beijing in 2008. Abu Dhabi's non-oil trade shows that China is among the top-five countries with key trade relations with the emirate."