Etihad Airways to deploy 787 Dreamliners on all its flights to China
Feb 15, 2019: Etihad Airways has recently announced that it will introduce the Boeing 787-9 Dreamliner on its daily service from Abu Dhabi to Chengdu, effective 1 July 2019, replacing the Airbus A330-200 currently operating the route.
From the same day, the airlines%u2019 daily service from Abu Dhabi to Shanghai will be upgraded from the 787-9 to the larger 787-10 Dreamliner.
Therefore, post July 1, the airline will fly all 28 weekly services to China%u2019s four main gateways %u2013 Beijing, Chengdu, Shanghai and Hong Kong %u2013 with the Dreamliner aircraft.
The 787-9 that will be deployed on Chengdu route will feature Etihad Airways%u2019 next-generation Business and Economy cabins, configured with 299 seats. This will also benefit cargo customers, as the belly hold capacity will be increased to four tonnes.
The 787-10 service to Shanghai will be configured with 336 seats. On this route, belly-hold cargo capacity will be increased by two and a half tonnes.
Robin Kamark, chief commercial officer, Etihad Aviation Group said: %u201CChina has been a key market and we have grown our presence there since we launched services to Beijing in 2008. Abu Dhabi%u2019s non-oil trade shows that China is among the top-five countries with key trade relations with the emirate.%u201D
You may also like:-
---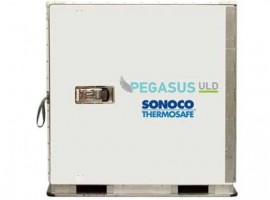 Logistics
FAA approval officially enables reciprocal EASA (European Aviation Safety Agency) approval, which is anticipated in the very near future.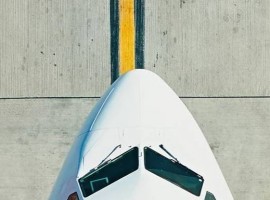 Logistics
The global rollout of CargoWise across a. hartrodt operations in Asia, South and North America, Oceania and Europe, will be a staged process with completion by March 2023.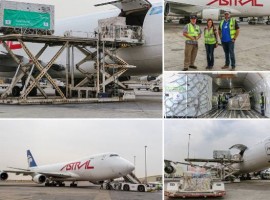 Air Cargo
Logistics
The hospital which included generators, tents, HEPA filters and medical equipment, can facilitate up to 200 people to receive potential lifesaving treatment.