Etihad Airways starts weekly all-cargo flight at MIA
November 16, 2017: Etihad Cargo – the cargo division of UAE-based Etihad Airways recently kicked off its weekly freight services to the Miami International Airport (MIA). According to the company, the weekly freighter served by Boeing 777-200F aircraft would stop in Columbus, Ohio before heading towards Miami, Amsterdam and Abu Dhabi. Miami is the airline's third US […]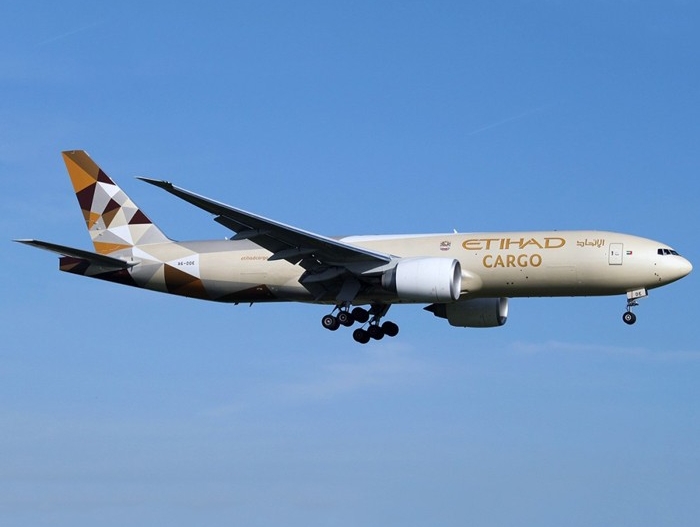 November 16, 2017: Etihad Cargo - the cargo division of UAE-based Etihad Airways recently kicked off its weekly freight services to the Miami International Airport (MIA).
According to the company, the weekly freighter served by Boeing 777-200F aircraft would stop in Columbus, Ohio before heading towards Miami, Amsterdam and Abu Dhabi.
Miami is the airline's third US cargo route and fourth in the Western Hemisphere, joining Columbus, Tucson and Bogota. Its entry into the Miami market has added two all-cargo routes in the surging Middle East region.
Miami-Dade County Mayor Carlos Giménez said: "We proudly welcome Etihad Cargo to Miami. Its addition to the local cargo industry brings new revenue and job creation to our community, which is already the home to the busiest international freight airport in America."
Etihad Airways is the fourth carrier to launch all-cargo service at MIA during this year. In February, Qatar Airways launched two weekly cargo flights between Doha and Miami, with stops in South America and Europe.
"We wish to congratulate Etihad Cargo on their successful launch at MIA, which will further increase our trade with both Europe and the Middle East," said Miami-Dade Aviation Director Emilio González.
David Kerr, Etihad Cargo Senior Vice President said: "We are pleased to offer main-deck capacity on this burgeoning trade route for businesses from Miami-Dade County and beyond to the Middle East. MIA with its excellent connections to South America and its modern infrastructure is an ideal destination for Etihad Cargo."