Etihad Airways to double up flights on Abu Dhabi-Düsseldorf route
<p style="text-align: justify;">Jan 20, 2017: Etihad Airways announced the introduction of its Abu Dhabi – Düsseldorf route that will be operated 14 times a week with the addition of a new daily service, starting 26 March 2017. </p> <p style="text-align: justify;">The double daily schedule will provide greater choice to local passengers travelling between Abu Dhabi and […]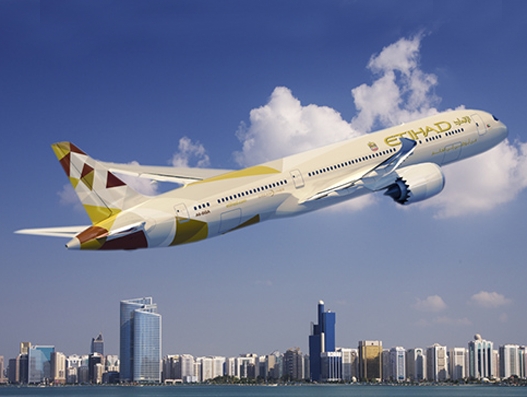 Jan 20, 2017: Etihad Airways announced the introduction of its Abu Dhabi – Düsseldorf route that will be operated 14 times a week with the addition of a new daily service, starting 26 March 2017.
The double daily schedule will provide greater choice to local passengers travelling between Abu Dhabi and Düsseldorf, and further increase connectivity to and from Germany over the airline's Abu Dhabi hub. Etihad Airways will also increase international connections through codesharing with partner carrier airberlin via Düsseldorf.
The new mid-morning departure from Abu Dhabi and return overnight service from Düsseldorf will offer two-way connectivity to additional markets across Asia and Australia, including Brisbane, Beijing, Shanghai, Chengdu, Seoul, Ho Chi Minh City, Jakarta, Phuket, Kathmandu and Seychelles. The extra daily frequency will provide further connections to popular destinations including Bangkok, Kuala Lumpur, Sydney, Mumbai and Delhi.
With the additional capacity, Etihad Airways' frequency between Abu Dhabi and its three German gateways of Düsseldorf, Frankfurt and Munich rises from 35 to 42 services a week, ensuring consistency of double daily flights to each city. Partner carrier airberlin also operates twice-daily flights between Abu Dhabi and Berlin.
Peter Baumgartner, Etihad Airways Chief Executive Officer, said: "Increased frequency to our key destinations globally is a focus for Etihad Airways as expansion ensures more travel options for guests looking for greater flexibility. We are therefore delighted to soon offer double daily options to all four German destinations on Etihad Airways and our strategic partner airberlin."
Thomas Schnalke, Düsseldorf Airport CEO, added: "Etihad Airways is one of the world's highest quality airlines, and with its new twice-daily service between Düsseldorf and Abu Dhabi, this clearly shows that the airline recognises the great significance of the Rhine-Ruhr Region as an attractive destination with one of Europe's strongest catchment areas.
"North Rhine-Westphalia is a key business region, home to many international companies, and it is hugely important to offer the best possible accessibility for business travellers from the Gulf. Abu Dhabi too is an excellent destination for both leisure and business, and promises to appeal even more for travellers from Düsseldorf and the neighbouring region with these new services."
airberlin, which operates a daily service between Düsseldorf and Abu Dhabi, has notified Etihad Airways of its decision to discontinue the route and redeploy the aircraft onto other markets from the beginning of the 2017 summer schedule. airberlin will continue to offer its Düsseldorf-based customers access to Abu Dhabi and beyond through codesharing on Etihad Airways' existing and new flights from the western German city.
Passengers booked on airberlin flights from Düsseldorf to Abu Dhabi and beyond will be reprotected on services operated by Etihad Airways.