Etihad Airways and China Southern Airlines ink codeshare deal
<p style="text-align: justify;">Jun 23, 2017: <a title="Etihad Airways" href="http://www.etihad.com/en/" target="_blank">Etihad Airways</a> and China Southern Airlines have announced a new codeshare partnership, which comes into effect on June 22, 2017. This increases the number of codeshare agreements operated by the Abu Dhabi-based airline to 53. </p> <p style="text-align: justify;">Under the agreement, <a title="China Southern Airlines" href="http://global.csair.com/" target="_blank">China […]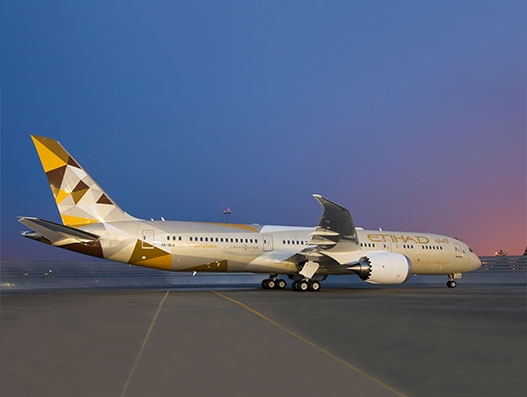 Jun 23, 2017: Etihad Airways and China Southern Airlines have announced a new codeshare partnership, which comes into effect on June 22, 2017. This increases the number of codeshare agreements operated by the Abu Dhabi-based airline to 53.
Under the agreement, China Southern Airlines will put its 'CZ' code on Etihad Airways' daily services between Beijing (PEK)/Shanghai (PVG)/Chengdu (CTU) and Abu Dhabi.
The codeshare partnership will give China Southern guests the opportunity to book codeshare flights to and from Abu Dhabi, and connect onto Etihad's network of over 100 destinations worldwide.
Mohammad Al Bulooki, Etihad Airways' executive vice president Commercial, said, "The codeshare partnership with China Southern Airlines is a significant milestone in the airlines' network development strategy and a key component of its footprint in the China market. This is a further example of our strategy of working with partners to extend our reach, and provide business and leisure travellers with more options.
"China is one of the fastest growing travel markets in the world, and one of the most competitive. By partnering with China Southern Airlines, each airline can use its strengths to benefit the other and offer more choice with enhanced connectivity to all guests, while experiencing the world-class services and products offered by both airlines.
"Recent developments such as visas upon arrival will help promote the UAE and Abu Dhabi as unique business and leisure destinations. Furthermore, Etihad Airways' innovative and award-winning products and service will meet Chinese travellers' high expectations for greater comfort, superior service standards, more choice and convenience."
Zhang Lin, China Southern Airlines' senior management on international cooperation, said, "Through this partnership, China Southern Airlines will be able to extend our services globally- via Etihad Airways' Abu Dhabi hub to the Middle East, Africa and Europe."
Both Etihad Airways and China Southern Airlines are planning to implement a reciprocal loyalty partnership in the near future to enable the guests to earn and redeem miles on each other's flights network-wide.