Etihad Airways and Saudia to build on existing codeshare partnership
March 15, 2019: Etihad Airways has seen positive growth in traffic since its codeshare partnership with Saudi national flag carrier, Saudi Arabian Airlines, began in November 2018.  
The two airlines have jointly transported over 16,000 guests across the partnership. 
The codeshare agreement has seen %u2018EY%u2019 and %u2018SV%u2019 codes already placed on 14 routes with the addition of Vienna this week.
The Abu-Dhabi based carrier informs that in the coming months, it will place its %u2018EY%u2019 code on, Tunis, Sharm El Sheikh and Alexandria. At the same time, Saudia will place its %u2018SV%u2019 code on Etihad flights to Tokyo, Nagoya, and Baku.
The airline added: "The phase two for the %u2018EY%u2019 code will include Algiers, Dhaka and Erbil. And for the %u2018SV%u2019 code, phase two will include Australian cities: Brisbane, Melbourne, Sydney; Moscow; Dusseldorf; Hong Kong; Kathmandu; Lagos; Minsk; Rabat; Astana, and more destinations in India."
On average, Etihad flies 1.3 million passengers a year to and from the Kingdom. In 2018, the cargo division of Etihad Airways transported more than 23,200 tonnes of cargo between the two countries.
A statement from Etihad's official release tells us that in November last year, Jeddah became the first destination on the airline%u2019s network and the airline deployed its Boeing 787-10 Dreamliner on the route. 
Etihad started flights to Riyadh in 2004 with just three flights a week. Currently, the airline operates 84 flights per week to the Kingdom of Saudi Arabia. The return service to Riyadh is operated three times in a day; three return flights a day to Jeddah, four return flights a day to Dammam, and twice daily service to Medina.

You may also like:-
---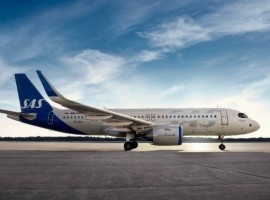 Air Cargo
Logistics
The IATA appointed independent assessment focuses on the quality assurance processes, operational and technical innovation, risk management, and the preservation of all relevant shipment data along the entire logistics chain.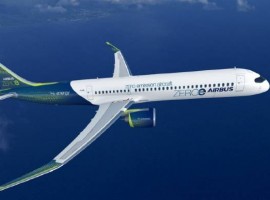 Aviation
In order to tackle these challenges, airports will require significant hydrogen transport and refueling infrastructure to meet the needs of day-to-day operations.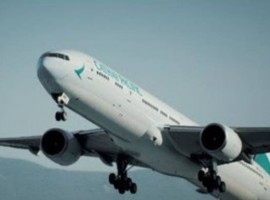 Air Cargo
Flight CX8800 will be operated by a reconfigured Boeing 777-300ER passenger aircraft instead of Cathay Pacific's go-to ultra-long-haul freighter, the Boeing 747-8.