Ethiopian partners with Chad government to launch Chad national carrier
Aug 27, 2018: Ethiopian Airlines has finalised agreements with the Government of Chad for the launch of Chad national carrier. Ethiopian has 49 percent stake in the joint venture while the Government of Chad retains 51 percent. The new carrier is planned to go into operation as of October 1, 2018. Tewolde GebreMariam, Group CEO […]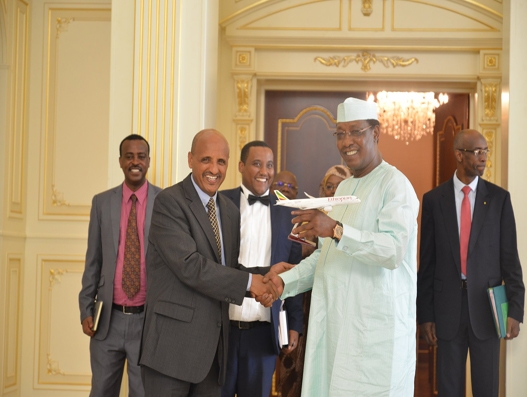 Aug 27, 2018: Ethiopian Airlines has finalised agreements with the Government of Chad for the launch of Chad national carrier. Ethiopian has 49 percent stake in the joint venture while the Government of Chad retains 51 percent.
The new carrier is planned to go into operation as of October 1, 2018.
Tewolde GebreMariam, Group CEO of Ethiopian Airlines remarked: "The strategic equity partnership in the launching of the new Chad national carrier is part of our Vision 2025 multiple hub strategy in Africa.
"The new Chad national carrier will serve as a strong hub in Central Africa availing domestic, regional and eventually international air connectivity to the major destinations in the Middle East, Europe and Asia."
Through its multiple hubs strategy in Africa, Ethiopian currently operates hubs in Lome (Togo) with ASKY Airlines and Malawian in Lilongwe (Malawi), while having the already acquired stakes in Zambia's and Guinea's national carriers and making preparations to launch Ethiopian Mozambique Airlines.
The Addis-Ababa based carrier has recently inked pact to relaunch Zambia's national carrier – Zambia Airways. Ethiopian is capturing major share of the passenger as well as cargo traffic transported to and from Africa. Also, it is expanding its presence by entering into joint ventures to launch domestic African carriers.