Ethiopian launches two new cargo routes to Europe
<p style="text-align: justify;">Apr 04, 2017: Addis Ababa based Ethiopian Airlines has launched two new cargo routes to Europe: Milan, Italy and Zaragoza, Spain as of April 2 and March 28, 2017 respectively.</p> <p style="text-align: justify;">Tewolde GebreMariam, Group CEO, Ethiopian Airlines, said, "With the largest and most modern dedicated Freighter fleet and the largest Cargo Network […]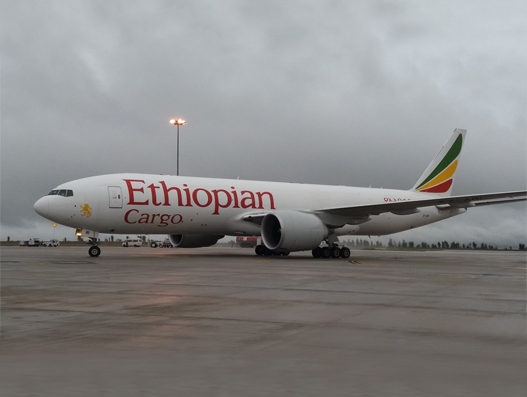 Apr 04, 2017: Addis Ababa based Ethiopian Airlines has launched two new cargo routes to Europe: Milan, Italy and Zaragoza, Spain as of April 2 and March 28, 2017 respectively.
Tewolde GebreMariam, Group CEO, Ethiopian Airlines, said, "With the largest and most modern dedicated Freighter fleet and the largest Cargo Network connecting African countries with their major trading partners around the world, Ethiopian Cargo is contributing its own share in the fast and sustainable economic development of Africa. Airfreight plays critical role in international trade and especially in the carriage of high value goods, temperature controlled cargo like flower, fruits and vegetables, pharmaceuticals, life science etc."
"While we are on the eve of the inauguration of the first phase of our state of the art cargo terminal, addition of these cargo routes, makes our global air cargo service even more stretched to the world with adequate ground facilities and quality services. This move will further strengthen trade and commercial ties between Africa and Europe. I wish to thank all who made these new routes possible."
Currently, Ethiopian is providing the European market with minimum weekly tonnage capacity of 2,200 from Liege (LGG), deploying modern game changing fleet, Boeing 777 Freighter.