Ethiopian B787 Dreamliner touches down at Kaduna, Nigeria
<p style="text-align: justify;">Mar 20, 2017: Ethiopian Airlines has landed its new Boeing 787 Dreamliner aircraft at the Kaduna International Airport on March 8, 2017. The operation, which was graced by the attendance of Nigeria's Minister of State for Aviation, Sen. Hadi Sirika, has made Ethiopian the only foreign carrier to land in Kaduna Airport.</p> <p […]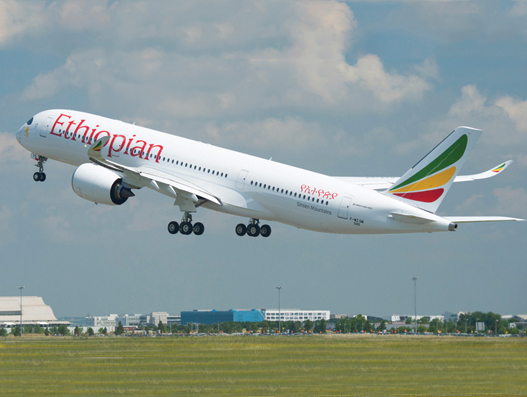 Mar 20, 2017: Ethiopian Airlines has landed its new Boeing 787 Dreamliner aircraft at the Kaduna International Airport on March 8, 2017. The operation, which was graced by the attendance of Nigeria's Minister of State for Aviation, Sen. Hadi Sirika, has made Ethiopian the only foreign carrier to land in Kaduna Airport.
Tewolde GebreMariam, CEO, Ethiopian Group, said, "Our daily services to Kaduna airport, with B-787 Dreamliner, allowing passengers to experience the ultimate on-board comfort, is the only international air transport service linking the capital Abuja with the rest of the world. We are happy to stand together with our Nigerian brothers and sisters once again in good and challenging times."
The Addis Ababa based airline serves Nigeria in its four cities: Kaduna and Lagos- daily each, Kano twice weekly and Enugu thrice weekly.
Ethiopian also provides Nigerians with services on aviation professional training in its largest and the most advanced aviation academy on top of deploying the A350, B787 Dreamliner and the B777 wide body fleets.