Ethiopian Airlines takes delivery of third Airbus A350 XWB
<p style="text-align: justify;">Feb 06, 2017: Addis Ababa based airline Ethiopian Airlines has received its third Airbus A350 XWB on February 1, 2017.</p> <p style="text-align: justify;">The aircraft is named after Erta Ale, a large basaltic shield volcano located in the Afar Region of north-eastern Ethiopia.</p> <p style="text-align: justify;">Tewolde GebreMariam, Group CEO, said, "As part of our […]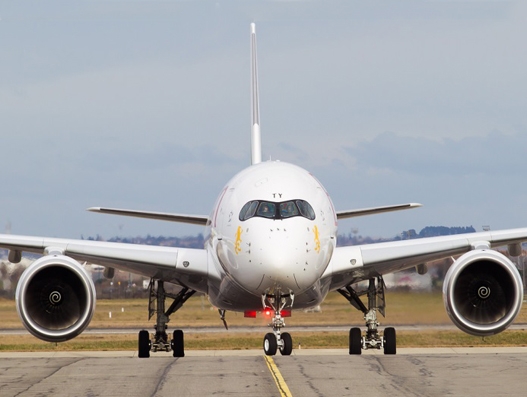 Feb 06, 2017: Addis Ababa based airline Ethiopian Airlines has received its third Airbus A350 XWB on February 1, 2017.
The aircraft is named after Erta Ale, a large basaltic shield volcano located in the Afar Region of north-eastern Ethiopia.
Tewolde GebreMariam, Group CEO, said, "As part of our continuous fleet modernisation programme, we have now phased in a third Airbus A350 XWB 900. Both the B-787 Dreamliner and the Airbus A-350 are the most technologically advanced airplanes in the world today and we are highly delighted that we are one of the very few airlines in the world to own and operate both airplanes at their early stage in service."
Ethiopian Airlines customers will have the special privilege of experiencing the superior features and services of both airplanes. These environmentally green airplanes are enabling us to expand our vast network to new and exciting destinations like Oslo in Norway, Singapore, Chengdu in China, Jakarta in Indonesia, Victoria Falls in Zimbabwe and Antananarivo in Madagascar, said the company through a statement.
"On board this game changing aircraft, passengers will experience the latest high-definition touchscreen personal monitors with even more movies, television series, and audio channels. Passengers will also enjoy the wider seats and larger windows, the lowest twin engine noise level in the skies, advanced air conditioning technology, and full LED mood lighting. All of these amenities will enhance comfort and reduce jet-lag after a long flight," adds GebreMariam.